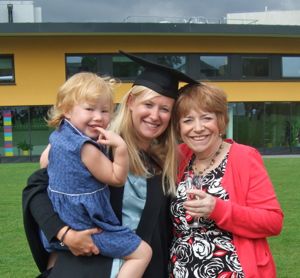 Olivia Coates has been writing for Parenting Without Tears since before Harriet's birth and also represents the website at press launches and functions. Amazingly Olivia has been able to combine all this with studying for a degree in International Relations at Goldsmiths, University of London.
In September she was presented with her first class honours degree and, as you can imagine, Harriet and I were cheering for all we were worth.
Olivia has been my inspiration as a writer from Your Only Child to Applying to University 2014
and I am immensely proud of her achievements as a student and a mother!
Happy birthday, darling!