A new EU study has found that people using personal MP3s or CD players could suffer permanent hearing loss. The statistics relate to adults but our children will have had longer exposure to personal music players and therefore may suffer problems at an earlier age!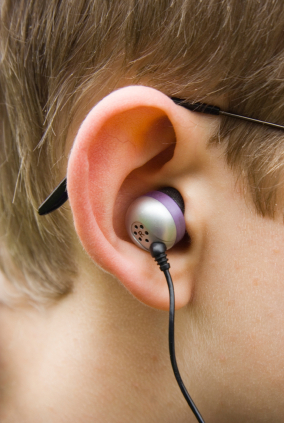 The research found:
58 per cent have experienced a ringing sound in their ears after a night out, listening to loud music - which is a sign of hearing damage.
57 per cent have been disturbed by someone else's music on their MP3 player/iPod.
39 per cent would turn up their MP3 player/iPod if they couldn't hear it properly due to background noise.
26 per cent would turn up their MP3 player/iPod as loud as possible.
Only 50 per cent of us consider hearing when setting the volume.
Heather Pitchford, an audiologist at David Ormerod Hearing Centres offers the following advice:
Don't listen to music at full volume.
Buy in-ear filter headphones that cancel out background noise so you don't have to turn up the volume too high on your MP3.
Don't listen to music through headphones for more than an hour at a time.
Rest your ears for as long as possible before listening to your music.