There's always great excitement in our household with the arrival of new L.O.L.s and the recent delivery was no exception. The unwrapping – layers of it – is all part of the joy in discovering what is inside. To her absolute delight Harriet received "Snow Bunny" along with two of the fuzzy pets.
Harriet was so happy with her #Hairgoals doll including the bunny ears, a change of clothes and boots (feet change colour when they are hot/cold) plus a brush and magic mirror. These guarantee her hours of fun and she likes to keep them close.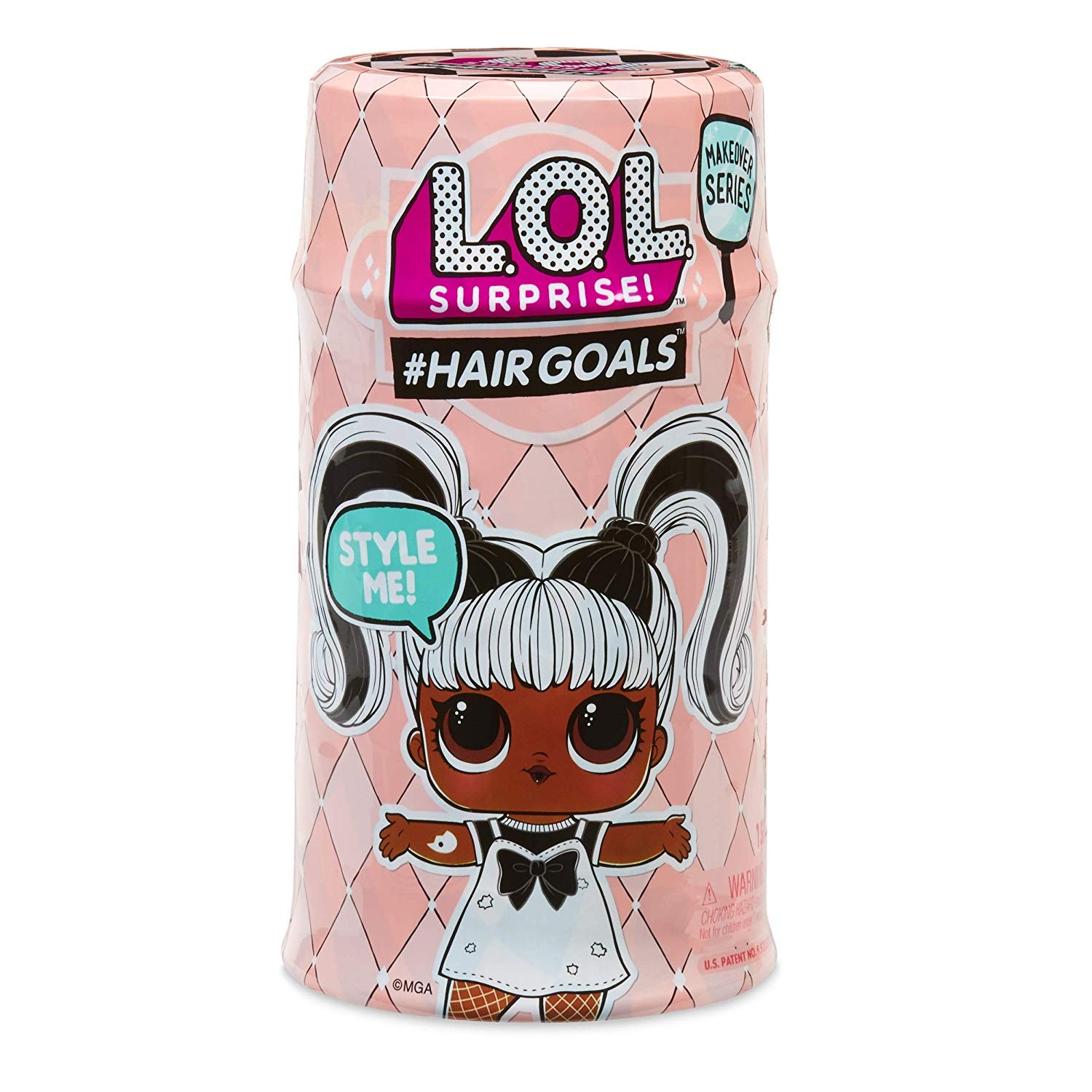 L.O.L. Surprise!™ #Hairgoals rrp £15.99
L.O.L. Surprise!™ dolls are ready for the big reveal. The Makeover Series introduces #Hairgoals with "real" hair. Never before seen characters, looks and totally new ways to unbox, the Makeover Series is all about transformation.
There are ten dolls to collect with real hair and two rare Glitteratti with GLITTER hair packaged up in a hairspray bottle bottle which includes 15 fabulous surprises from a magic mirror and an outfit to hair curlers and fashion accessories. They even come with a comb to restyle their fabulous locks.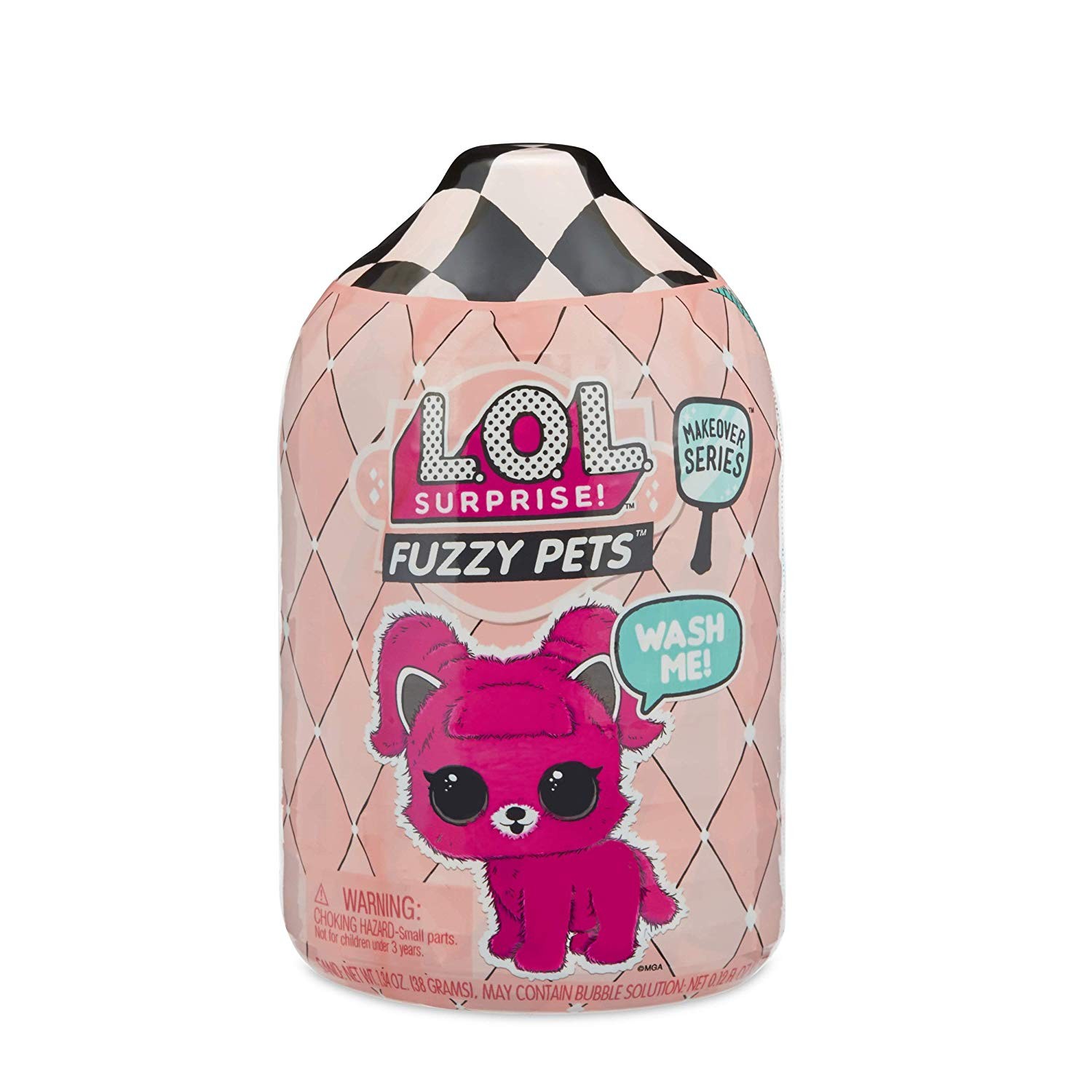 L.O.L. Surprise!™ Fuzzy Pets rrp £13.99
There are seven layers of surprises to unbox L.O.L. Surprise!™ Fuzzy Pets. Each layer gives a hint of what fuzzy animal is to come.
You can customise your pet by washing off the the fuzz to change it with masses of surprises inside its cage.
Harriet washed off the fuzz on one pet and kept it on the other. She adores the beret the dog wears.
These make super presents and a great alternative to Easter eggs.
PWT rating: ♥♥♥♥♥
From MGA Entertainment UK Ltd all these L.O.L Surprises are available from Amazon.
L.O.L Surprise! Hairgoals Doll-Series 5-1A
L.O.L Surprise! Fuzzy Pets