I love giving books as presents all the year round but it's especially lovely to do so at Christmas.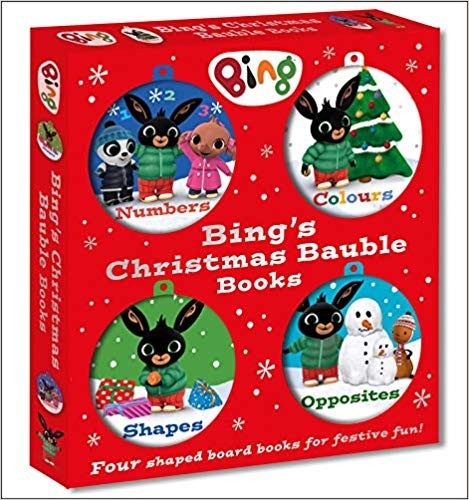 Bing's Christmas Bauble Books (HarperCollins Children's Books)
Four shaped board books are included:
Numbers
Opposites
Colours and
Shapes
When you've finished reading them loop a ribbon through the holes and add them to your Christmas tree.
PWT rating: ♥♥♥♥♥
Bing's Christmas Bauble Books: Four colourful decorations to hang on your tree – the perfect Christmas gift (Bing)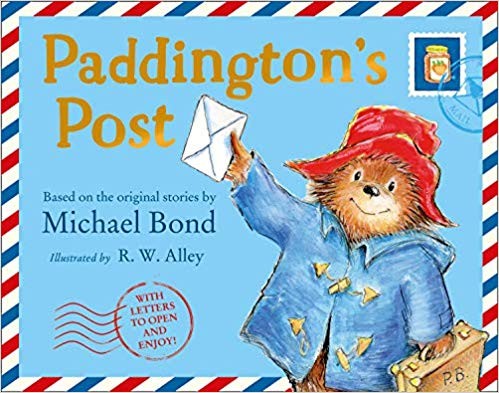 Paddington's Post (HarperCollins Children's Books)
Many of us receive very few letters now – except bills – except at birthdays and Christmas when the cards arrive. This book is based on the original stories by Michael Bond and illustrated by R. W. Alley when Mr and Mrs Brown welcome the bear from Darkest Peru into their home.
Inside your child can open six envelopes to find out all about all about Paddington's new home, family and friends. These include the endearing bear's first letter to Aunt Lucy, a half-price voucher for his favourite buns, a very special birthday card – and more.
PWT rating: ♥♥♥♥♥
Paddington's Post: The perfect Christmas delivery!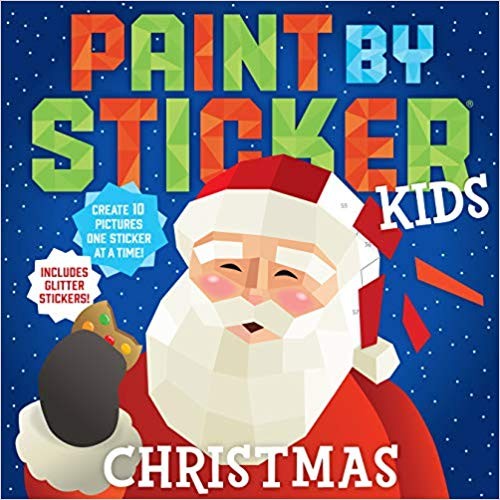 Paint by Sticker Kids Christmas (Workman Publishing)
Harriet loves these books and here's a perfect fun stocking filler that will carry over during winter break. Christmas celebrates children's favourite parts of the holiday with a jolly Santa, snowman, stockings stuffed with presents, and a dazzling Christmas tree – with glitter stickers to make each one truly shine.
This is a quiet, hands-on, no-mess activity that as a bonus is a calming, helpful way to practice recognising and learning numbers outside the classroom. The way it works is simple: find the numbered sticker, peel it, and place it in the right space. Add the next, and the next and see the images come to life.
Since the card-stock pages are perforated, artwork can be easily removed so kids can hang them up as decorations, or proudly display them on the fridge.
PWT rating: ♥♥♥♥♥
Paint by Sticker Kids: Christmas