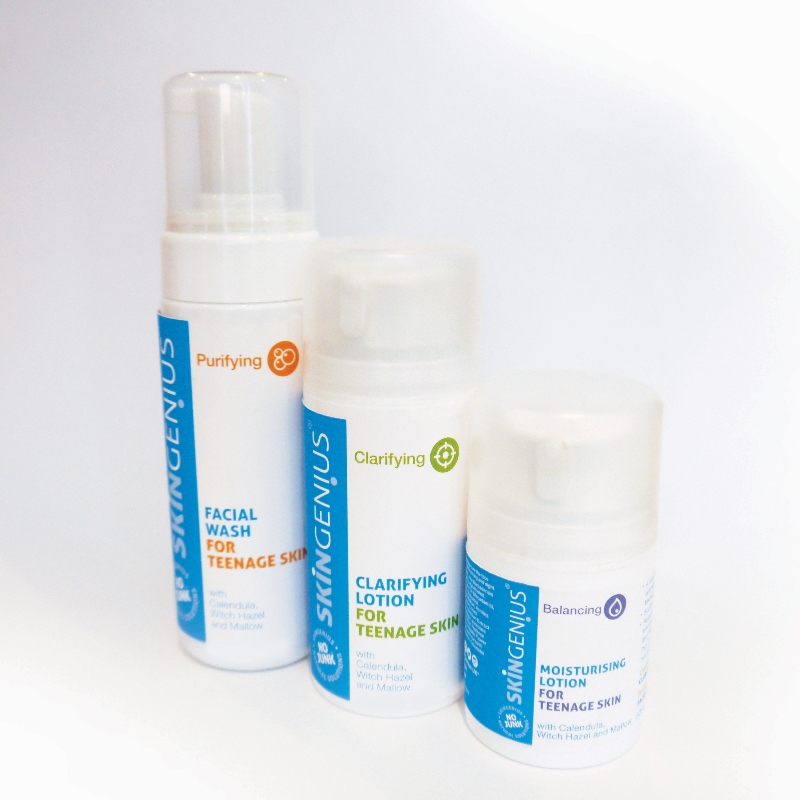 For three weeks I have been testing the SkinGenius products twice a day. Overall I do really like the products and they have helped with my skin as they are designed for acne prone skin and I haven't had any massive spots when using them.
When I do get a spot, they don't last for more then a maximum of two days, which I think is amazing compared to other products that I have used for acne prone skin.
The two lotions are both very different and for different uses, there is the clarifying lotion and the balancing lotion. I personally think the clarifying is better for skin with more spots or acne whilst the balancing lotion is more suitable for less acne-prone skin and more oily skin.
Even though the products did help with my spots and oiliness, they didn't help with acne scars or redness, which is what I would really like with an acne product. Also the clarifying lotion doesn't really sink into the skin; it feels like it just sits on the skin and doesn't really absorb as much as I would like it to. For example, when applying the lotion for my face in the evening before bed and then in the morning when wetting my face you can still feel the lotion on the skin.
The smell of these products was quite off-putting, they were very overpowering, especially in the lotions. When applying it to my face and letting it sink into the skin, after ten minutes I usually apply my make up, with a brush, and the scent would transfer onto the brush. I would like the products a lot more if the scent wasn't so strong. Do the products need to even have a scent?
Overall I would use SkinGenius again as they were effective with acne prone skin.
PWT rating: ♥♥♥♥♥
SkinGenius has been developed by homeopath Hilery Dorrian and beautician Julia Vearncombe. The products use natural, time-tested ingredients to help restore harmony to skin, which has been aggravated by winter. Key ingredients include Calendula, Witch Hazel, Mallow, Agrimony and Herberis Aquiolium (Oregon Grape).
SkinGenius Clarifying Lotion (£15.99/100ml)
SkinGenius Facial Wash (£13.99/150ml)
SkinGenius Moisturising Lotion (£14.99/50ml)
Available from SkinGenius.