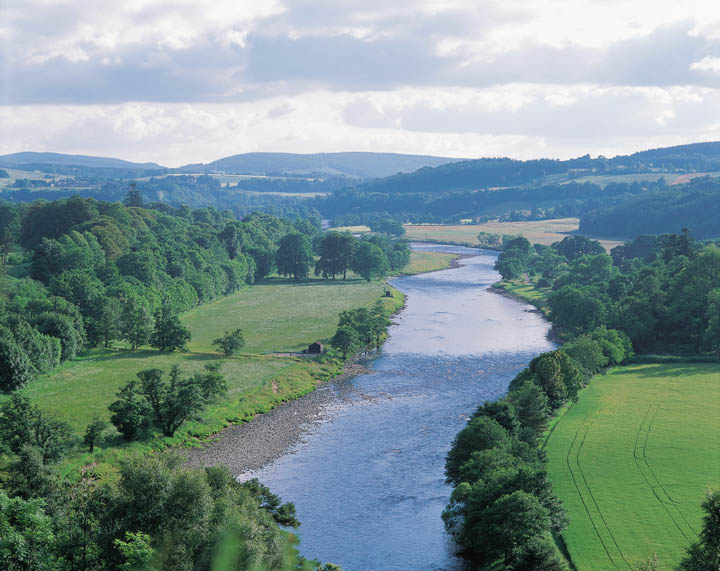 I knew I wanted to de-stress but wondered if a trip to Scotland salmon fishing and learning to Spey Cast was the right way to do achieve it.
The flight to Inverness was easy enough just two hours from London, but then what?
I needn't have worried. It seems that the salmon in the Highlands know exactly where to find the most beautiful and tranquil scenery. Within an hour I was kitted out complete with waders and with the expertise of ghillie (guide) Scott Mackenzie showing me just what to do.

Wading in the water in the stunning scenery was stimulating and fun although I was made aware of the important safety issues of currents and of the rod itself. I was told how to stand, how to carry the rod and how to do the famous D loop of Spey casting.
I practised and practised and enjoyed every moment, although, at the end of the day it was good to have a welcome and a wonderful meal at the stylish 4 star Drumossie Hotel.

The next day I visited the River Spey - one of the largest rivers north of the border. I felt almost a professional thanks to ghillie Ian Gordon who also told me about the "catch and release" principle employed in Scotland, which helps to conserve the fish for future generations. Sunday is a day when no fishing is allowed and in many places it is also normal to return the first, third or fifth fish. Not a problem I had to worry about too much… but there is always another day!
Meanwhile I was able to wind down in the Craigellachie Hotel, which overlooks both the river and the floodlit, 1814 Craigellachie Bridge. It also nestles in the heartland of the malt whisky industry, and there were over 700 different varieties on offer in the bar. Supper was a great selection of fresh local produce.

It was a fantastic few days, but next time I intend to bring my teenage son as I think life in the open air, amongst this unparalleled scenery is somewhat healthier than computer games!

Lucy stayed at The Drumossie Hotel, Old Perth Road, Inverness, Scotland IV2 5BE Tel: 01463 236 451 and at The Craigellachie Hotel, Victoria Street, Craigellachie, Aberlour, Banffshire, AB38 9SR Tel: 01340 881 204
For more information on fishing in Scotland log on to: www.visitscotland.com/fish
Lucy's trip was organised by VisitScotland.