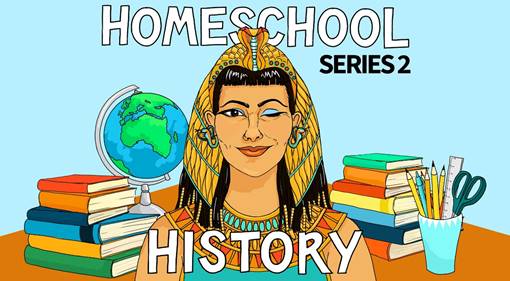 Radio 4's Homeschool History is returning for a second series earlier than anticipated to help parents across the UK with home-schooling.
With Britain's children at home once more, broadcaster and public historian Greg Jenner is back with eight new episodes of Homeschool History. The new series will be filled with jokes, facts, sound effects and music; to bring history to life for the kids and they might even fill in a few gaps for the grown-ups too.
Beginning Monday 1 February on BBC Sounds and Radio 4 there will be a broad selection of subjects broadly correlating with Key Stage 2 subjects for seven to 11-year-old children including:
The Great Fire Of London;
Life in Roman Pompeii;
William Shakespeare;
Ancient Egyptian Religion;
Leonardo da Vinci and
Mary Seacole.
Greg says: "We are delighted to be returning with more Homeschool History, it's been so lovely receiving all the positive feedback from last series. All of us were thrilled to receive every tweet, email, letter, and photo from the children (and parents!) who were getting into the historical spirit. Hopefully these eight new episodes continue to offer a little bit of laughter and learning while we all try to get through these challenging days."
Homeschool History is available on Radio 4 and BBC Sounds.