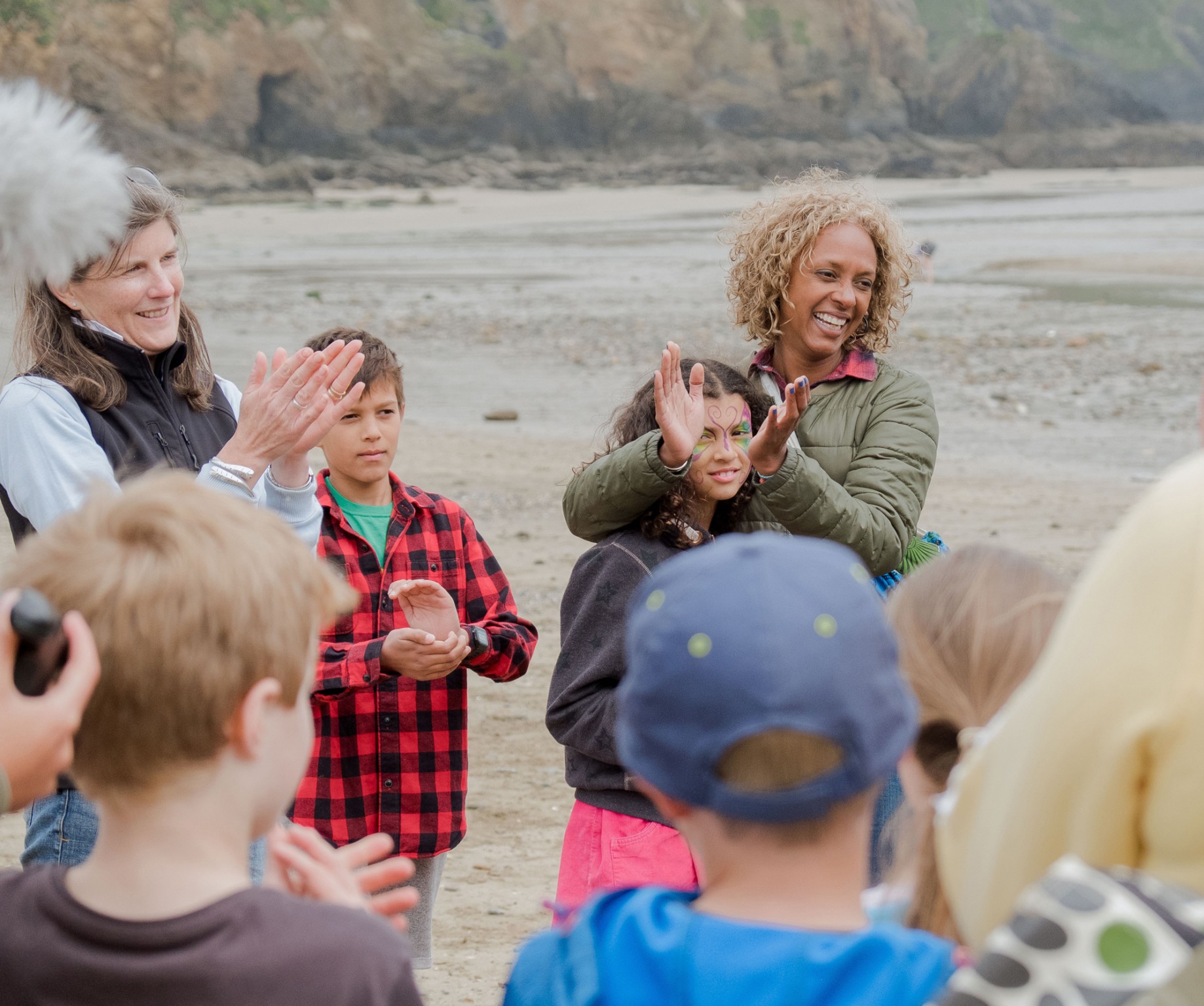 Photo © Ellie Smart
Experience the magic of sitting in your own bird's nest, take an exhilarating all-night moonlit ramble, hunt for glow worms, build dens or join a seashore safari! Wildlife Trusts across the UK are offering hundreds of nature-tastic events during the first ever Big Wild Weekend which runs from 16 to 17 June, 2018.
The weekend marks the middle of 30 Days Wild, The Wildlife Trusts' annual nature challenge, which dares people to do something wild every day in June. All previous records for the number of participants have been broken this year with over 67,000 individuals, schools and workplaces signed-up to the challenge; this equates to over 250,000 taking part.
If you're in Derbyshire, try sitting in a bird's nest with HandMade Theatre and enrol in hatchling college to learn about native birds. Take up open air yoga and dance; enjoy music, campfires, and toasted marshmallows in a wild setting.
Mendip-dwellers can join a dusk-to-dawn expedition looking for owls, glow worms, nightjars and stars with nature and astronomy expert, Chris Sperring. Elsewhere, create art from marine litter or try your hand at worm charming! There's even pond dipping for grown-ups – why should children have all the fun!
Many events are free, some have charges and for some booking is essential. Please check with the relevant local Wildlife Trust for further details.
Find full details at www.wildlifetrusts.org/big-wild-weekend.