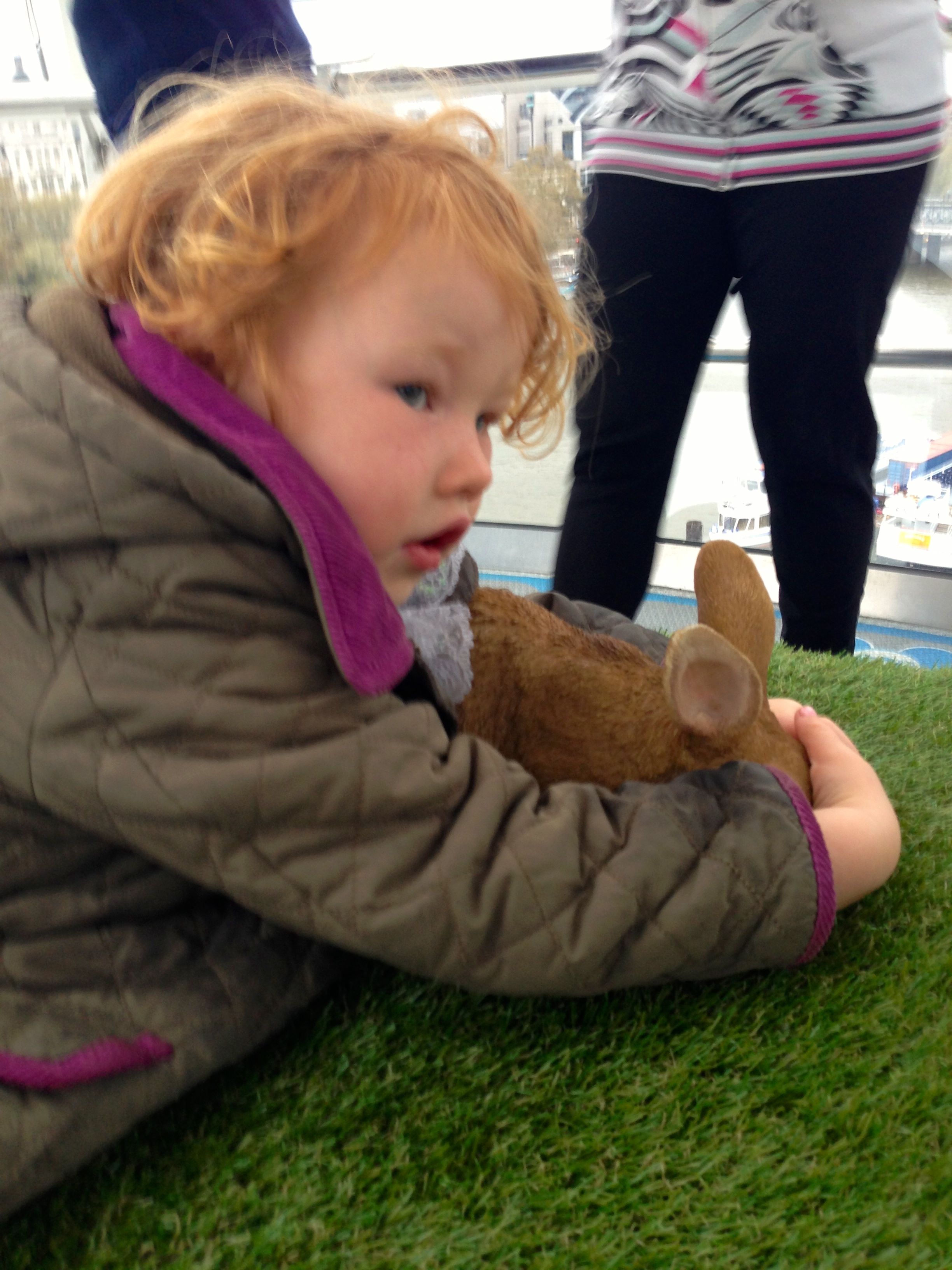 Family favourite Edwin the Easter bunny is back in his burrow at the EDF Energy London Eye this Easter with "Bunnies on the Run". Until Monday 21 April children can help Edwin find his bunny pals who have gone on strike and taken all of the Easter eggs with them.
Edwin the Easter Bunny has had some terrible news: his bunny friends have escaped from their burrow, taking all of the Easter eggs with them! He needs the help of his young detective friends to find his bunny pals (and tasty Lindt chocolate treats)
135 metres high above London on "Edwin's Easter Discovery Tour" is the perfect vantage point to hunt for Edwin's AWOL bunnies, ideal for children aged four to nine years but Harriet, four next week, needed a little help with the activities.

Our on-board host, Simi, was friendly and enthusiastic and Harriet was delighted to be her number one detective. High fives were the order of the day when a bunny was found. All guests receive an Easter activity pack which includes a magnifying glass and official detective badge.
Included in the ticket price is a short 4D film which shows some fantastic London scenes in the ticket hall plus priority boarding.

Tickets for the London Eye and London Eye River Cruise will be available as usual, with savings to be made on combination tickets.

Visit London Eye for more offers and details on how to make bookings.
PWT rating: ♥♥♥♥♥