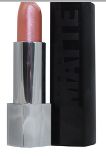 Having tried out (and am still using) George Super Boost Foundation and Concealer and rated both with five hearts, I was eager to try out some of the other George cosmetics available at Asda which are so competitively priced.
George Matte Lipstick, Smooch (£4.00) is a natural and nude shade which is very different for me for me but made a nice change. The lipstick also moisturised counterbalancing any winter dryness.
This comes in three other colours: Kiss, Luscious and Pout (the darkest).
PWT rating: ♥♥♥♥♥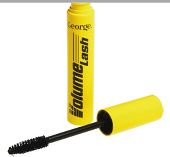 George Volume Lash Mascara (£3.50) is excellent – it does exactly what it claims and creates great volume. Just what you need fora "wow" factor.
This comes in three versions: Black, Waterproof and Intense Black.
PWT rating: ♥♥♥♥♥

George Crème Blush, Marshmallow (£3.00) is very pink which I was unsure about but when applied (over the George Super Boost Foundation) it was perfect for a lovely healthy glow.
This also comes in three other shades: Pomegranate, Hyacinth and Coral.
PWT rating: ♥♥♥♥♥
All of the above are available from Asda stores and online.