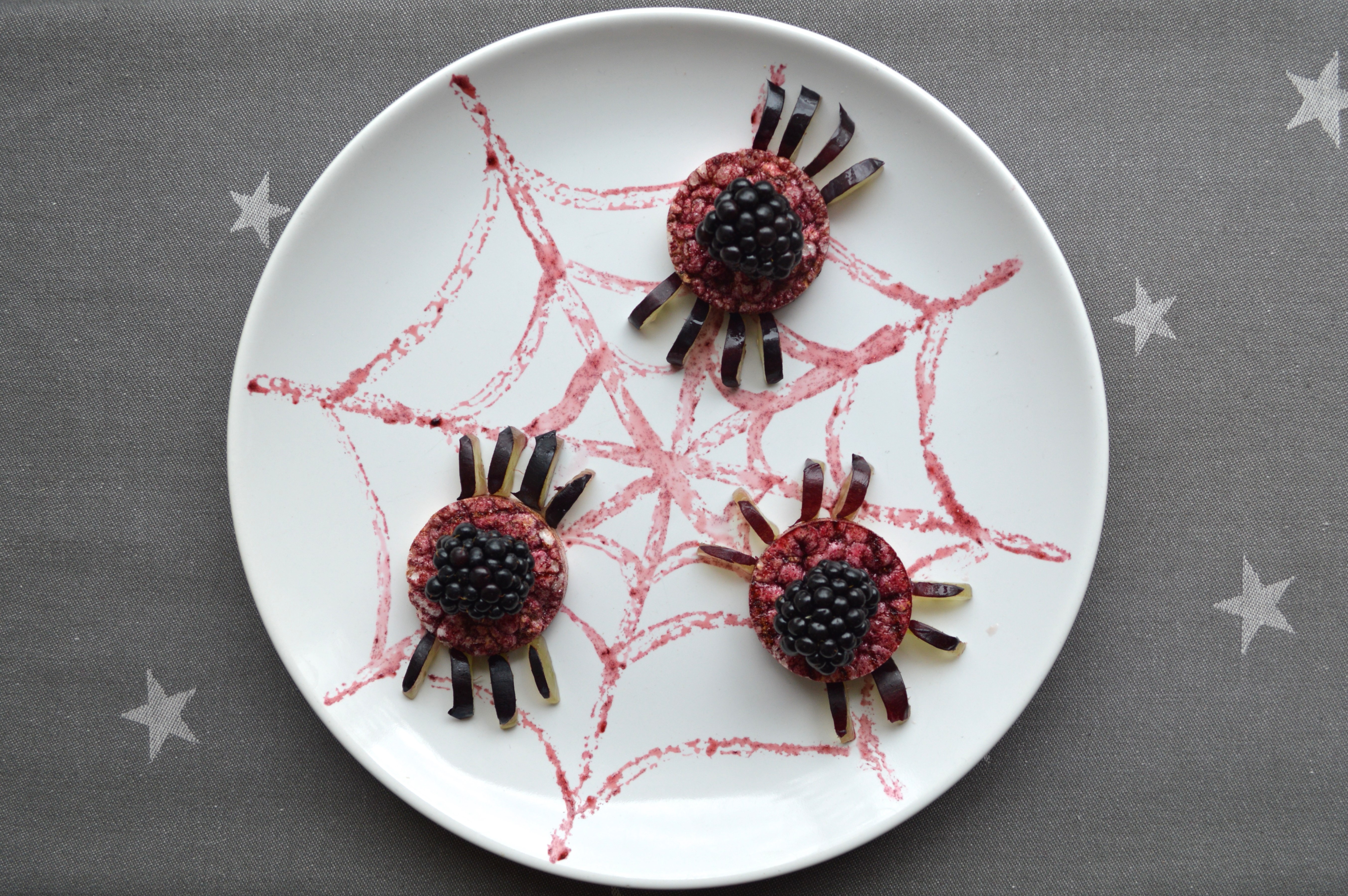 Top tip from the Organix food developer: "These delicious spooky spiders are the perfect fun and scary treat for your little one's , and they're really easy to make. Trick or treat? Good news, they're a junk free Halloween treat!"
Ingredients
• 3 Organix raspberry and blueberry rice cakes
• 4 blackberries
• 3 black grapes
Makes three spiders and one spider's web. Not suitable for freezing Suitable from seven months
Method
1. Crush two blackberries in a small bowl with the back of a fork, cut the other two blackberries in half.
2. Use a clean paintbrush to paint a spider's web with the juice on a white plate. Older children will love to help!
3. Place three rice cakes on to the web, then add a half blackberry spider body on top of each rice cake.
4. Slice each grape in half from top to bottom, then slice each half into four thin spider legs.
5. Add the legs to your spiders, then eat them up before they scurry away!