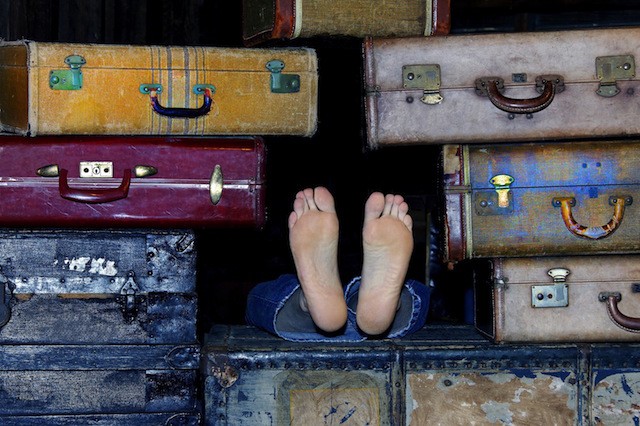 So, you have saved the money necessary for your child's college education throughout the years, and your son or daughter has studied diligently for this opportunity. Now that the date is almost here for your precious child to leave home and go to university for a higher education from a prestigious institution such as the Universidade de Lisboa, the question is, have you covered all the basics to ensure your child's safety abroad?
Safety Comes from Awareness
Do not always believe any advertised notion of safety, but instead rely on doing your own background checks and online searches to find out how safe the city or the particular location of the university is in actuality.
Most university areas in Europe are fairly safe, but it still helps to make the right decision in both selecting the university, as well as taking the precautions necessary to safeguard your son or daughter against any possibility of danger.
Accommodation is Important and Relevant to Student Safety
All top European university campuses are safe for students for the most part, however, when the accommodation comes into play, you may need to work a bit more on finding options that negate all chances of danger from your child's whole experience altogether.
The Universidade de Lisboa is an extremely well-reputed institution within the EU for higher education. However, to ensure that the student accommodation in Lisbon city you choose for your child offers the highest quality of safety, check out well-known providers like Collegiate.
It's true that the Portuguese capital is a very safe city for students, but Collegiate has luxurious student accommodation in Lisbon which is next to the main public transit points of the city, as well as the university itself, which basically eliminates even the slightest odds of facing danger during late night commutes to and from the university.
Trust in a Teacher More than Friends or Roommates
There is such a thing as peer pressure, and depending on who your son's/daughter's peers are, that can either be harmless or potentially dangerous. Friends and roommates are just as young as anyone else, so trust in a teacher instead. Build a rapport with at least one teacher and talk to them directly in times of doubt. They generally tend to have a more honest point of view regarding what's up!
Striking Financial Balance Might be More Necessary than You Think
Parents often make the mistake of being too lenient or too strict, neither of which can be a good thing for your child abroad. Striking a balance is necessary for the sake of everyone.
As parents, it's our duty to ensure two financial aspects of their foreign education, and they can be detailed as below:
More allowance than is wise may lead to misuse of funds, sometimes for unsavoury pursuits

Less allowance than necessary may hamper your child's academic and social aspects
Also, don't forget that although they technically might be old enough to manage money, your son/daughter probably has had very little experience in managing daily finances all on their own! Help them figure out a budget, with realistic estimates.
Although letting your child fly the nest may seem like a scary thought, you can take precautions to put your mind at rest.