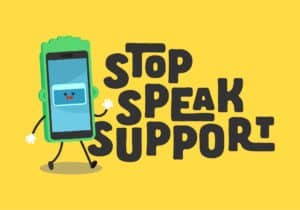 While two thirds of children think parental controls are a "good idea" and help protect them from adult content, only four in ten parents are using them according to a new survey by online safety organisation Internet Matters.
The findings, released today as part of this year's Safer Internet Day, reveal 65 per cent of young people aged between 11 and 16 are in favour of the controls – which can be applied to apps and tech devices - while 69 per cent think they're in place to stop them viewing inappropriate adult content.
A third of kids thought they should be at least aged 15 before they go online without any restrictions while 24 per cent of youngsters surveyed think that parental controls and restrictions should only be taken away once they are over the age of 17 years.
Internet Matters has launched a series of new step-by-step parental controls and privacy guides to make it easier for parents to get their child's device "Set Up Safe".
With a total of 75 guides, they cover a broad range of devices, networks, platforms and apps. The Set Up Safe guides provide up-to-date information and simple step-by-step instructions to content filters and privacy settings on a range of devices, networks and platforms.
And for those parents who need more hands on help, Internet Matters' newest and first mobile partner EE has trained thousands of customer service staff across its UK stores. They will be offering support to those who are struggling to get to grips with practicalities of parental controls and device settings, with simple hands-on advice.
Safer Internet Day is celebrated globally in February each year to promote the safe and positive use of digital technology for children and young people and inspire a national conversation and is coordinated in the UK by the UK Safer Internet Centre.