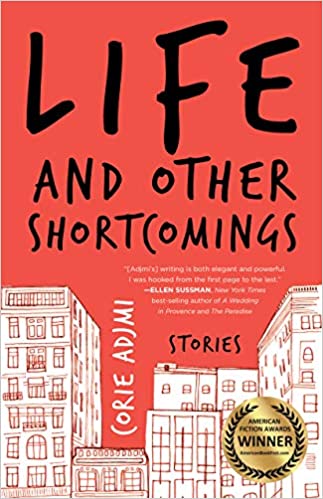 It probably comes as no surprise that as an author of many short stories published in collections and magazines, I love the short story format. It can be just a glimpse of a moment in time or a life encapsulated in a situation described in a few pages that will haunt you for ages after you have read it.
Corie Adjmi's collection Life And Other Shortcomings, published by She Writes Press and winner of the 2021 International Book Award, is the perfect example of short stories at their best. Beautifully and carefully written with links between characters which transport the reader from New Orleans to New York City and Madrid, from 1970 to the present day.
In each of the 12 stories the women are faced with a number of different choices in relationships, society, work, marriage, family life and everything in between. Each story is a perfect microcosm of women's lives. They offer an insight into women's lives and loves, loss and mini triumphs.
Perfect for dipping into at any time.
PWT rating: ♥♥♥♥♥
Available from Amazon: