For many of us the thought of going on holiday en famille by air with all the complications the pandemic and Brexit have caused, is enough to keep us in the UK. However, travelling by train could offer a more enjoyable – and exciting – alternative. Anne Coates is inspired by two new books: The Eco-conscious Travel Guide by Georgina Wilson-Powell published by HarperCollins and the Lonely Planet's Guide to Train Travel in Europe. Both books are an absolute joy to dip into for inspiration and to check out specific destinations.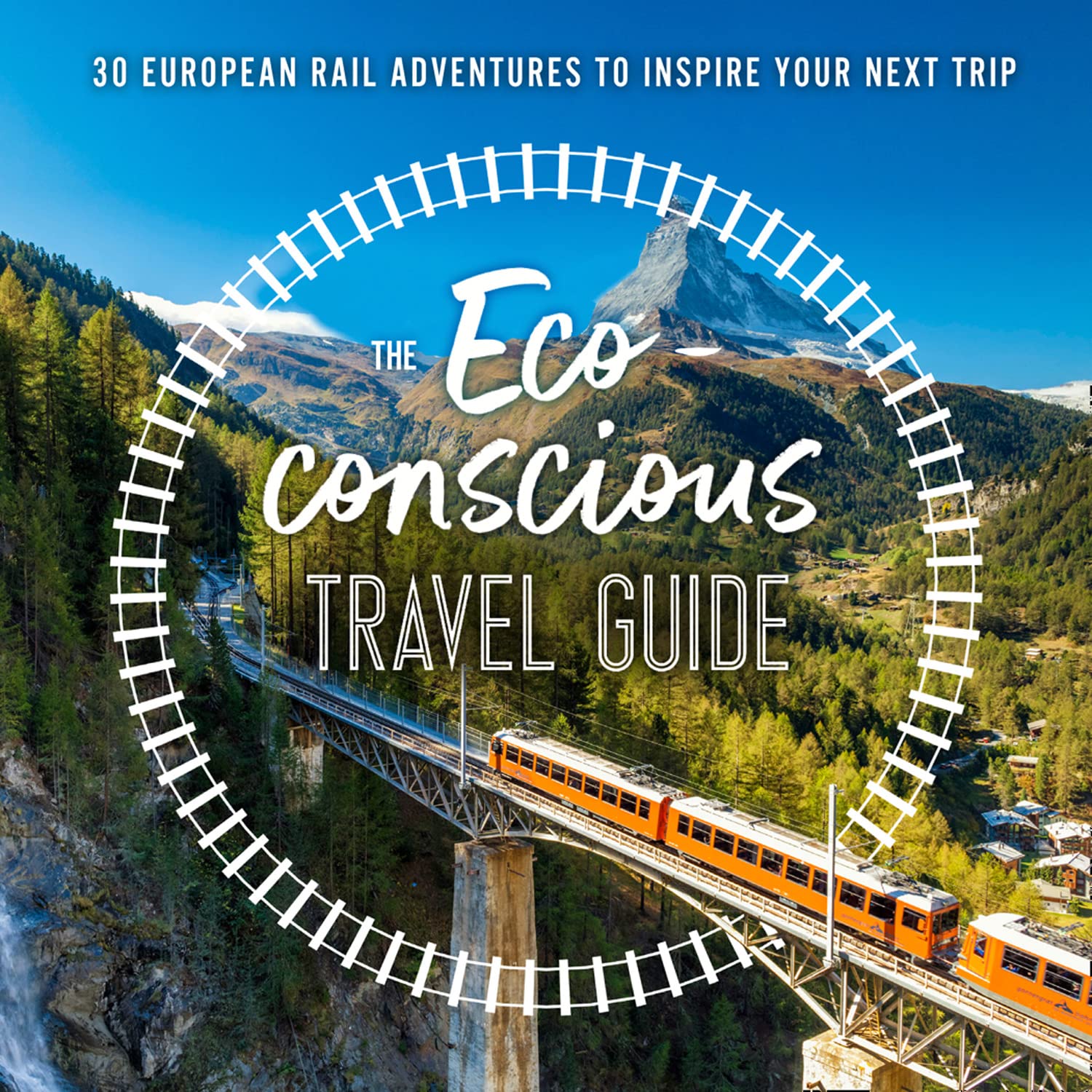 The Eco-conscious Travel Guide
30 european Rail Adventures to inspire your next trip
Eco-tourism, in a nutshell, is travelling with the aim to not cause direct or indirect damage to local communities, economies and environments and instead enhance or protect them. Consequently, The Eco-Conscious Travel Guide is a timely, accessible and comprehensive companion for the many travellers who post-lockdown are itching to get back to globetrotting but with a new mindset on doing so in an eco-conscious way.
Whether you have a long weekend or a fortnight to spare, The Eco-Conscious Travel Guide has plenty of no-fly European adventures to offer. After the introduction and some eco-conscious travel tips, there are ten chapters to explore including Family Fun which highlights European theme parks.From coastal to cultural, mountainous to mouth-watering, within there are 30 themed routes you can hop on and hop off at any point. Plus a comprehensive index means you can easily find your chosen destinations.
PWT rating: ♥♥♥♥♥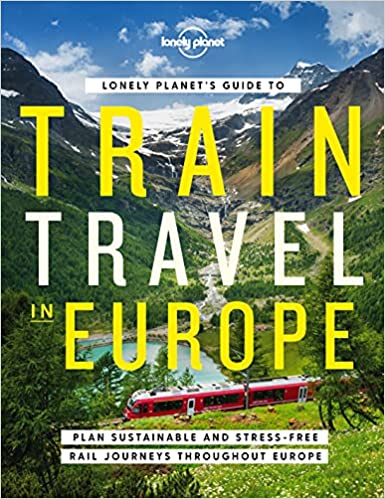 Lonely Planet's Guide to Train Travel in Europe
Plan sustainable and stress-free journeys throughout Europe
Lonely Planet's Guide to Train Travel in Europe was inspired by travellers becoming more conscious about their carbon footprint and the growing demand for slower, more immersive travel.
Evoking the romance and fun of journeys by rail, the guide is designed to help a wide variety of travellers plan sustainable and stress-free journeys through Europe using the intricate network of Europe's rail system. Increased competition from new operators and new routes, combined with more thoughtful approaches to travel, is driving a renewed love for journeys by rail. However synonymous with a gilded past, transcontinental railway travel is not just an exercise in nostalgia, it is becoming an ever more practical, appealing and time effective rival to flying.
The new guide explains how the vast and complex European rail network can be broken down into achievable, bite-sized trips. The Introduction includes 13 sections which give great advice on everything from ticketing to travelling with children, with disabilities and pets plus information on the six main hubs where high-speed train lines converge with scenic and slower alternatives: Paris, Milan, London, Frankfurt, Vienna and Zürich. The following six chapters plan out various itineraries. One of the great joys of rail travel is taking in the stunning views en route to your destination and Lonely Planet has collated its favourite scenic experiences that can only be enjoyed by train.
PWT rating: ♥♥♥♥♥
Both books are available online and from bookshops.