What I love about Wunder2 products is the fact that they are easy to apply and still look good hours later. So I was delighted to try out some more of their products including Caviar Illuminator, Perfect Selfie Bronzing Veil, WunderBrow and Superstay Eyeliners.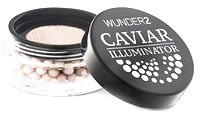 When I first tried the Caviar Illuminator, I thought my brush must have been damp so picked another. No the Illuminator does dampen the brush – the little balls transform into a cream on mesh – ready to be applied as a highlighter. I love using it just below the eyebrows and cheeks. Perfect for an evening out.
The Caviar Illuminator comes in three colours: Mother of Pearl, Coral Shimmer and Golden Sand.
PWT rating: ♥♥♥♥♥
The Perfect Selfie Finishing Powder is brilliant and new Bronzing Veil version is perfect for a sun-kissed look or on darker skins.
PWT rating: ♥♥♥♥♥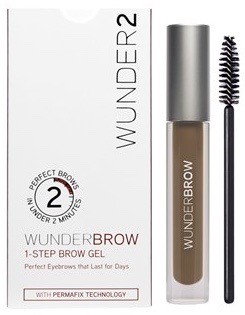 It is fair to say that my eyebrows have never received much attention from me apart from being plucked. I have resisted products for them, my little Cinderellas. In fact my introduction to the team at Wunder2 was via eyebrows but I still held out although I have used and loved their other products.
So this time I finally capitulated decided to give WunderBrow 1-Step Brow Gel a try. It's brilliant! I'm not sure other people would particularly notice a specific difference but I felt it gave my eyebrows, and therefore my eyes, more definition. It fills and thickens the brow creating a fabulously natural look.
Simplicity itself to use, brush on the Hair Fibre Complex and then use the brush which comes with it. Eyebrows will look better and cared for for three days and then you can start again. The product comes in five colours and I found blond worked perfectly for me.
PWT rating: ♥♥♥♥♥
Having used the Superstay Eyeliners before I was interested to try out the Liquid Eyeliner. It must be said that you need a steady hand to apply this one and it can smudge if you are not careful. It comes in six colours from black to gold and is certainly worth persevering with if you are not used to liquid liners. Still prefer the pencil version.
PWT rating: ♥♥♥♥♥
For more information on all products and to buy online visit Wunder2. Free P&P with orders over £20.