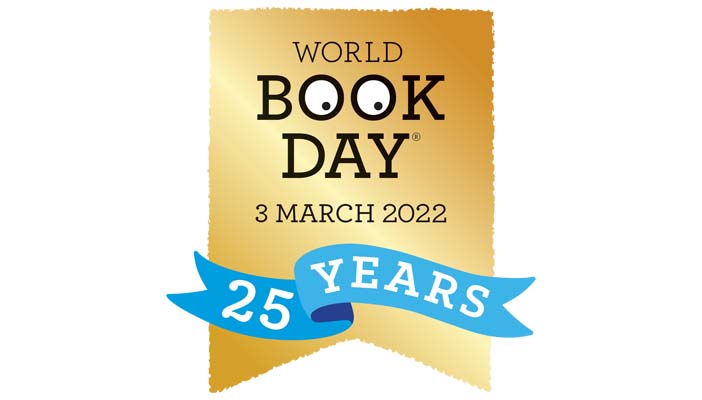 Celebrating World Book Day's 25th anniversary today, Royal National Institute of Blind People (RNIB) is giving away thousands of books in braille and audio formats to encourage children (and adults) with sight loss to read.
The selection of 13 titles aims to support World Book Day's mission to encourage reading and give every child and young person a book of their own.
Organised by UNESCO, World Book Day is marked in more than 100 countries around the world, and World Book Day organisers are encouraging parents, children, and young people of all ages to spend at least ten minutes a day sharing a book together and celebrate reading for pleasure, helping to promote wellbeing for everyone.
The titles available to order at RNIB are:
Rocket Rules: Ten Little Ways to Think Big! by Nathan Byron
Hey Duggee: World Book Day Badge
Dinosaur Roar and Friends! by Peter Curtis
Jemima the Pig and the 127 Acorns by Michael Morpurgo
Grimwood: Five Freakishly Funny Fables by Nadia Shireen
My Very Very Very Very Very Very Very Silly Book of True and False by Matt Lucas
The Worst Class in the World in Danger by Joanna Nadin
Peak Peril by Sharna Jackson
The Wizard and Me by Simon Farnaby
Think Like a Boss by Rashmi Sirdeshpande
The Last Word by Ben Bailey Smith Boy
Missing by Sophie Mackenzie
Ha Ha Cnec by Huw Aaron
To claim a free book in braille or audio (Daisy CD) format, call the RNIB helpline on 0303 123 9999 or email helpline@rnib.org.uk The books will be available for free until Thursday 31 March 2022.
Like all RNIB services, this invaluable resource is highly reliant on public donations and fundraising activities. If you'd like more information about the ways you can support services like RNIB's accessible books (or any of RNIB's vital work), please visit www.rnib.org.uk/donate. You can also call the Helpline 0303 123 9999 and choose option 4 to speak with a member of our fundraising team.