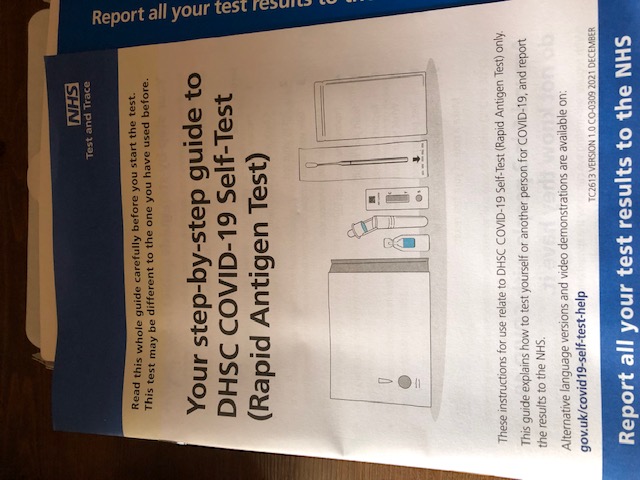 Since it was set up early in the Covid-19 pandemic I have been logging into the Zoe C-19 App every day. It tracks numbers of cases in your local area as well as across the UK and is a mine of excellent information.
We've all got used to our children have to take lateral flow tests (LFTs) twice a week and then, in the event of having the disease, testing for two negatives before returning to work or school.
With access to free lateral flow tests ending from the 1 April in England, the ZOE COVID Study team wanted to share with you some valuable insights from their recent research to help you make the most of testing.
The ZOE COVID Study scientists recently analysed the length of time it took for people to test negative, following their first positive test and found that, on average, it took eight days after the first positive test to log a negative test.
What can we learn from these findings?
Have some LFTs at home ready so you can test as soon as symptoms start. You don't want to be out and about looking for test kits while symptomatic.
Use a LFT on the day that you start experiencing symptoms If you log a positive test, wait six days to retest as it's unlikely that you'll test negative before then.
Those aged 75 and over could wait up to ten days to retest as our research suggests that those in this age bracket may take longer to recover.
If your test is negative, test again the next day.
According to the latest ZOE COVID Study data, new daily symptomatic cases of COVID are at around 145,500, a seven per cent decrease from last week. Cases are continuing to fall across all regions of the UK and all age groups, however, this decline is starting to plateau.
They estimate that one in 29 people currently have COVID.
Watch Professor Tim Spector's weekly video for the latest information on cases as well as updates on symptoms, LFT positivity duration and why we're committed to tracking COVID as well as other health conditions.