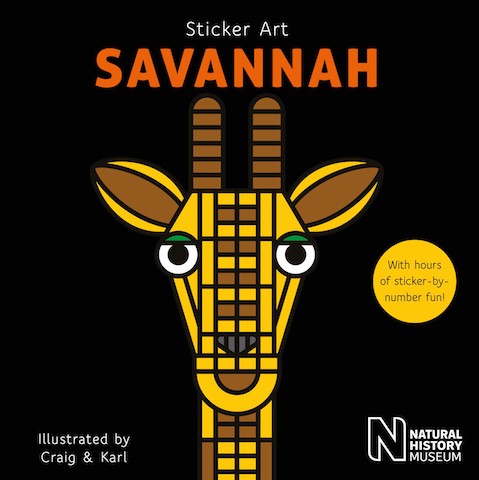 The first titles in the Natural History Museum Sticker Art series are now available, published by Frances Lincoln Children's Books. There are:
Woodland
Savannah
Ocean
Jungle
This bold and beautiful sticker book series showcases an engaging new format with which to entertain and educate young readers, combining fantastically colourful animal collages with fascinating fact files compiled with help from experts at the Natural History Museum.
Harriet at seven was probably a little too old for these. I hadn't checked the books properly before I gave it to her and didn't realise the that stickers were large and she was used to using small stickers to create pictures. But sometimes it's good for children to have something they can accomplish easily. She she loved reading about the animals and we had some good interaction with the facts the books contain.
However these sticker books are absolutely ideal for younger, smaller hands and give an immediate sense of achievement. With younger children, the adult would have to do the reading but but that is perfect for some quality time together.
Each book contains eight sticker-by-number animal portraits which will give young artist a tremendous sense of achievement.
PWT rating: ♥♥♥♥♥
Sticker Art Savannah
Sticker Art Jungle
Sticker Art Ocean
Sticker Art Woodland
are all available from Amazon.