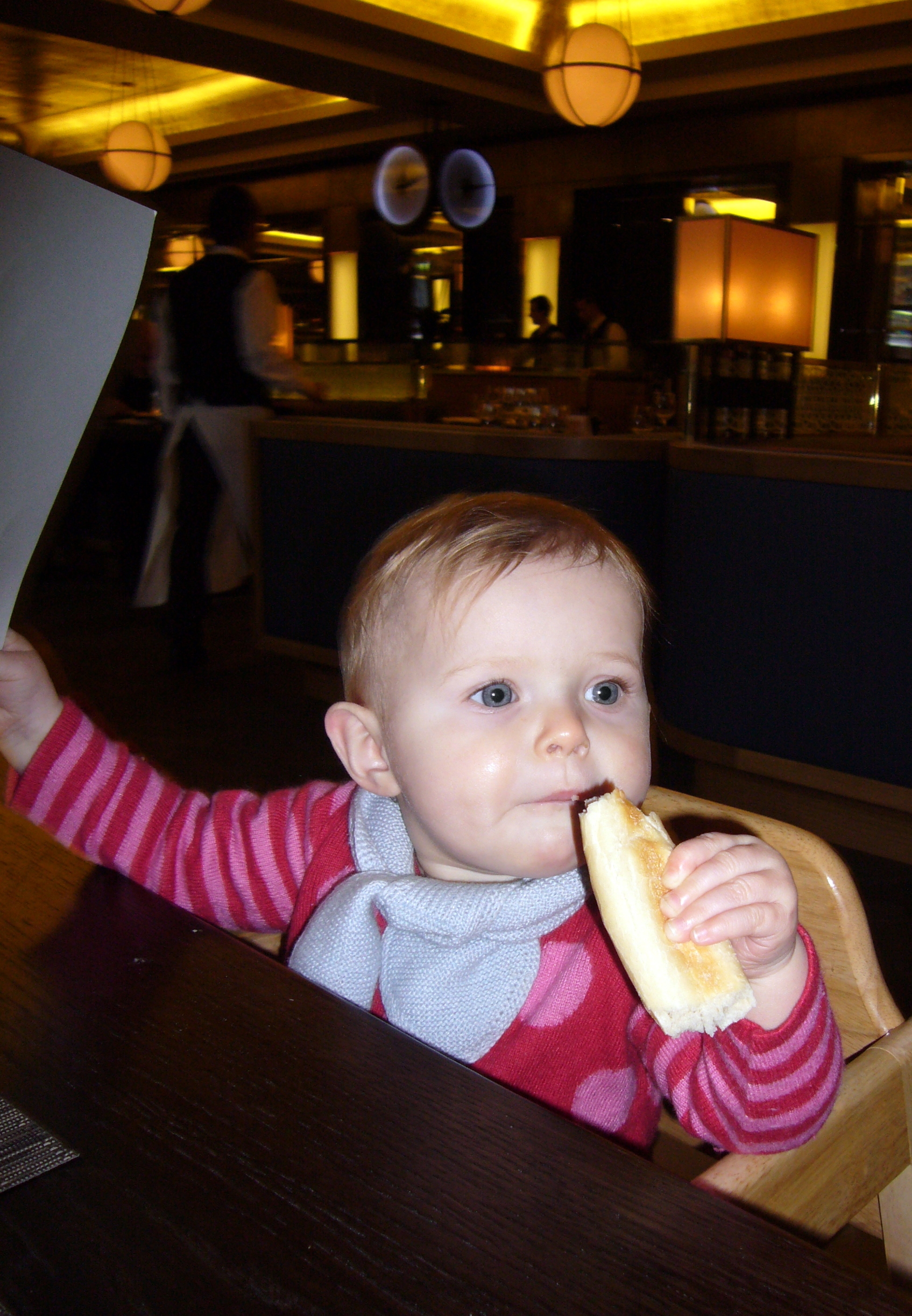 Both the underground and mainline stations were heaving with people so it was a somewhat fraught journey with buggy and four year old until we rode the escalator to the hush of the upper concourse, the celebrated champagne bar and the beautifully calm interior of this gilded, art deco inspired dining-room.

However, I needn't have worried as all the staff were utterly charming and chatted to Toby whilst cooing at his little sister, Pippa. We were led to a banquette table to the side of the bar.
The restaurant was incredibly quiet and there was no background music to hide any sounds from our group. Other customers were champagne-sipping, mature, well dressed groups celebrating wedding anniversaries or the like and couples in intimate conversation.
That said, we were offered a high chair immediately for Pippa and given two children's menus. Toby was delighted by his huge glass of apple juice - no concessionary plastic beaker for children here; we swiftly requested a straw to avoid toppling the glass over.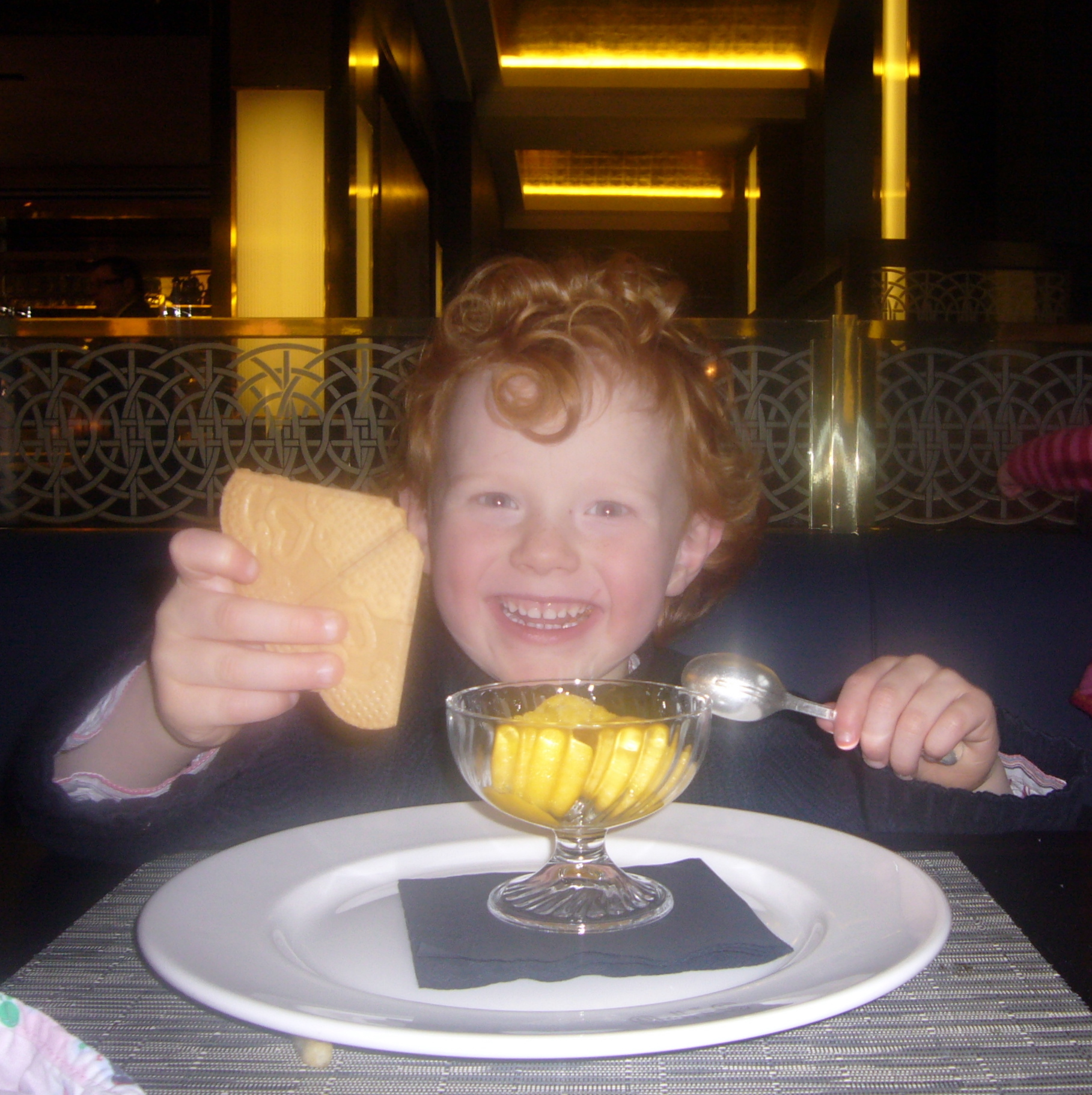 Toby opted for fish and chips with mushy peas from the children's menu followed by pineapple and mango sorbet. He ate it all enthusiastically and was particularly taken by the presentation of his food and fact that "biscuits" (a wafer) came with his sorbet.
Pippa ate the lovely warm miniature French bread, sampled her first French beans with garlic butter from my plate and generally enjoyed the attention paid by the restaurant staff. I thoroughly enjoyed my grilled breast of chicken with watercress and mustard cream but Jon found his steak rather disappointing.

The deserts included a full selection of classic British dishes from trifles, to Eton Mess and apple crumble, all priced at £6.50. We can vouch that both the custard tart and chocolate and wheat biscuit terrine were tasty choices, beautifully presented.
It came as a surprise that the restaurant had no baby-changing facilities despite the resplendent décor and luxurious toilets.
I loved visiting a smart restaurant and relished the fine table linen and attention to detail and the staff at St Pancras Grand made us - a family with two under five's - feel very welcome.
St Pancras Grand Restaurant and Champagne Bar
Upper Concourse, St Pancras International
London NW1 2QP
Tel: 020 7870 9900