Off to Rome for a short city break in Rome during the height of summer meant making sure I had skin essentials with me. Here's what I packed to try out.
Jojoba Toning Mist

Combining a blend of pure jojoba leaf extract, jojoba milk and hydrolysed jojoba esters, along with vitamin C rich desert lime, this toning mist is clinically proven to provide extended skin hydration, firmness and pore reduction. Protect your skin from the elements with a breathable barrier against everyday environmental aggressors and instantly refresh thirsty, dehydrated skin.
This was wonderful to use during the flights, providing a quick and refreshing boost in the air conditioned atmosphere.
It was also a perfect reviver during the heat of the day – temperature in Rome was mid-30s.
Jojoba Toning Mist, £13.95 available from The Jojoba Company.
PWT rating: ♥♥♥♥♥
SOS SPF 50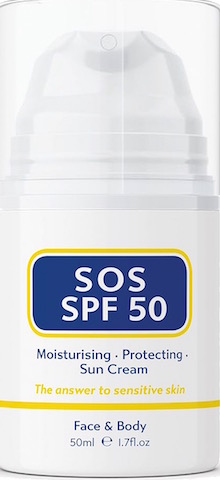 This mineral based suncream uses an ultra-sheer form of Zinc Oxide for protection from UVA/UVB and blue light, plus contains antioxidant Vitamin E to help fight free-radical skin damage and is a natural anti-inflammatory that soothes and calms the skin. Active ingredients of Soy Bean Stem Cell helps to reduce wrinkles and increase skin's firmness, combine with Vitamin E to fight free radicals on the skin.
Now this sun protection was really put to the test when we did our sightseeing. The sun was blazing and even the locals said they hadn't experiences such high temperatures in July. I used this on my face and body and it did a perfect job – absolutely no sunburn and my skin felt good as well.
Ideal for vegans and all skin types. A little went a long way so cost effective as well (I was using a 50ml size which was handy for packing.
SOS SPF 50 (£35/200ml) available from www.sosserum.co.uk
PWT rating: ♥♥♥♥♥
OPV Beauty Loose Setting Powder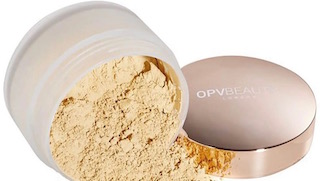 Set shiny, sun-kissed skin with this loose setting powder. No matter how you like to use your powder, this versatile formula will diffuse light while mattifying your complexion – giving you a beautifully glowing finish that never looks oily or flat. Ideal for bringing your look together without chalkiness, caking or settling into fine lines, this translucent powder comes in three flexible shades (Translucent, Medium and Deep) – each set to suit an array of skin tones.
I used the Translucent in the evenings which suited me perfectly.
PWT rating: ♥♥♥♥♥
OPV Beauty Loose Setting Powder (£16/30g) available from OPV Beauty