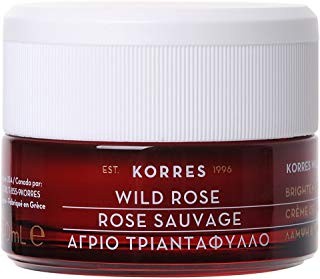 In 1996 the first ever Wild Rose cosmetic was born – the 24 hour moisturising and brightening cream – together with KORRES; a product paying tribute to the most popular beauty elixir of the Korres Herbal Apothecary, a pure wild rose oil for dark spots.
Wild Rose became a synonym of the Greek skincare brand's history, a synonym of radiant, glowing, velvet skin. A flower with pronounced symbolism and amazing properties that inspired George and Lena Korres for the development of the first ever branded skincare collection and a global best-seller ever since, Wild Rose.
After 23 years this iconic collection stands now more powerful than ever, activating radiance with the power of Super Vitamin C and Wild Rose oil.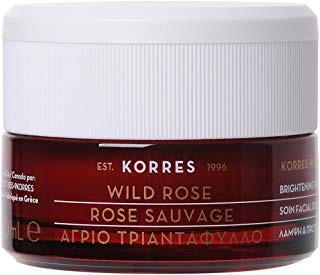 Powered by Super Vitamin C with 1000 per cent better absorption than pure ascorbic acid and infused with KORRES signature Wild Rose Oil which has nine times the vitamin C content of an orange juice this preparation is designed to brighten and even skin tone, improve the appearance of first wrinkles and promote smoother, young-looking skin.
It's a long time since my skin exhibited its first wrinkle but what I look for in moisturisers is a feeling of nourishment. The two products I tried: KORRES Wild Rose Brightening & First Wrinkles Day Cream and KORRES Wild Rose Brightening & First Wrinkles Advanced Repair Sleeping Facial lived up to expectation. Wrinkles won't disappear but your skin will look and feel better.
You only need to use a small amount to cover you face and neck so these products are cost effective as well.
PWT rating: ♥♥♥♥♥
Products are available from Marks & Spencer.