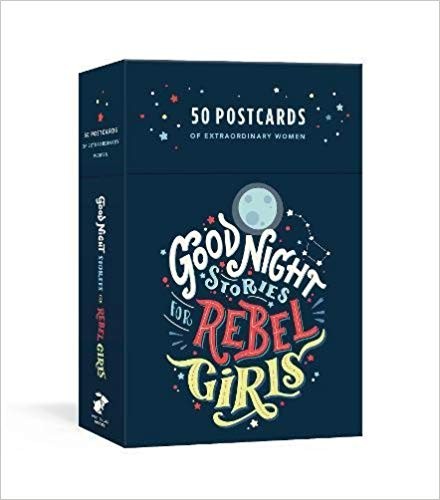 Inspired by the phenomenally successful Goodnight Stories for Rebel Girls, this box of beautifully designed 50 Postcards of Extraordinary Women celebrating some of those remarkable women featured in the book is simply fabulous.
Divided into five sections: Champions, Creators, Leaders, Pioneers and Warriors, these postcards are a joy to look at and to touch. Each card divider has a quote from the ten women in that section.
One of my favourites is from Michelle Obama:
"Always stay true to yourself and never let what somebody else says distract you from your goals."
Another is from Maya Angelou: "My mission in life is not merely to survive, but to thrive; and to do so with some passion, some compassion, some humor and some style."
Personally I couldn't send these as cards but would only enclose them in an envelope so that they didn't get marked or damaged in the post!
PWT rating: ♥♥♥♥♥
Good Night Stories for Rebel Girls: 50 Postcards
, published by Particular Books and available from Amazon.