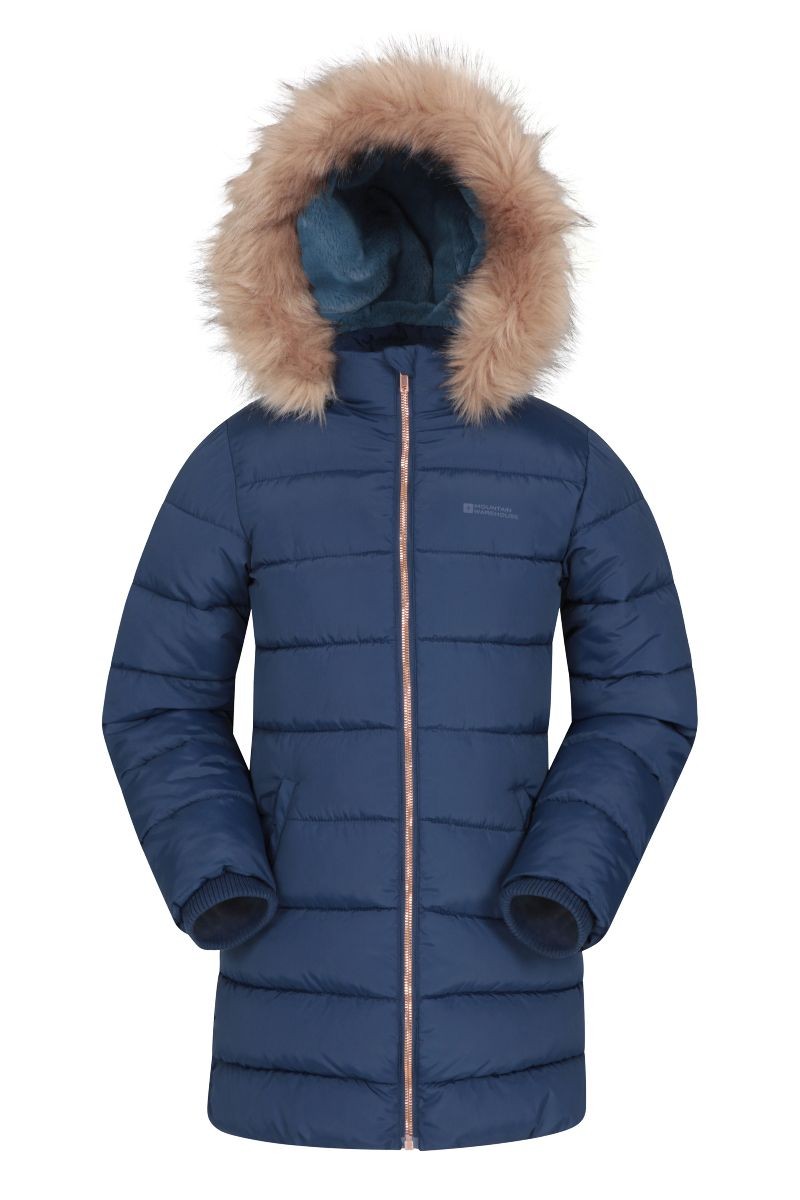 Harriet was excited when the Galaxy Kids Padded Jacket arrived. She couldn't wait to try it on and adored how soft the lining was including in the pockets and faux-fur trimmed hood.
I think "jacket" is a bit of a misnomer as what I particularly like is the longer length which protects clothes more especially school uniform. Harriet had the size for age 9/10. It is a perfect fit. The length ensures that her skirt is also covered. It is well made (especially the seams and lining) so will cope with the rigours of the playground as well inclement weather.
Water-resistant – treated with Durable Water Repellent (DWR), droplets will bead and roll off the fabric. Light rain, or limited exposure to rain.
Microfibre Insulation – provides excellent heat retention, a synthetic alternative to down.
Fleece Lining – extra warm and very comfortable.
Faux Fur – synthetic fur adds warmth and comfort and looks great too.
Front Pockets – convenient fairly deep pockets on the front.
Longer Length – below the hips for added comfort and warmth
The perfect long jacket for school and the winter months.
PWT review: ♥♥♥♥♥
Available from Mountain Warehouse with free delivery over £50. This is an opportune time to buy as there is a 50 per cent discount so this long jacket is now only £39.99.