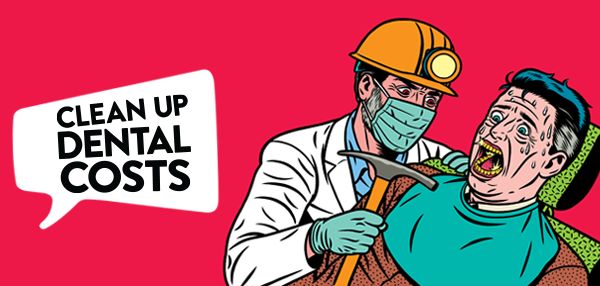 The Department of Health said dentists have a contractual requirement to display an up-to-date poster on NHS dental charges for patients. However on a recent "mystery" shop, Which? found that of 25 dentists visited around a third were poor or very poor at explaining prices and a price list was prominently displayed on just over half the visits.

Barry Cockcroft, the government's chief dental officer, said: "Dentists have a duty to be open and honest about payment and treatment options, always considering the best interests of their patients."

The NHS has no control over dentists providing private treatment, but all dentists are regulated by the General Dental Council.

NHS charges
There are three standard charges for all NHS treatment, known as bands one, two and three, which are set every year by the Department of Health.

Currently, these are:

Band one (£18.50): Covers examination, diagnosis (including X-rays), scale and polish (if needed), application of fluoride or fissure sealant and preventative advice
Band two (£50.50): Covers everything listed in band one, plus further treatments such as fillings, root canal work or tooth removal
Band three (£219): Covers everything in bands one and two, plus treatments such as crowns dentures and bridges.
If more treatment is needed within two months or within the same or a lower band, you do not have to pay again. If you attend a dentist who offers both NHS and private treatment, and you need treatment, you should not be asked to pay for it privately. However, you can choose to have the treatment privately and the dentist should explain what options are open to you. All clinically necessary treatment should be provided by the NHS.

Mick Armstrong, the chairman of the British Dental Association, said: "It is essential that patients have a clear understanding about treatment options and costs when they visit their dentist. Unfortunately the rules determined by government have proved a recipe for confusion. Neither the NHS contract nor what the NHS will pay for is clear enough. It's a system that is failing patients and practitioners alike.
Sign here to support the Which? petition.