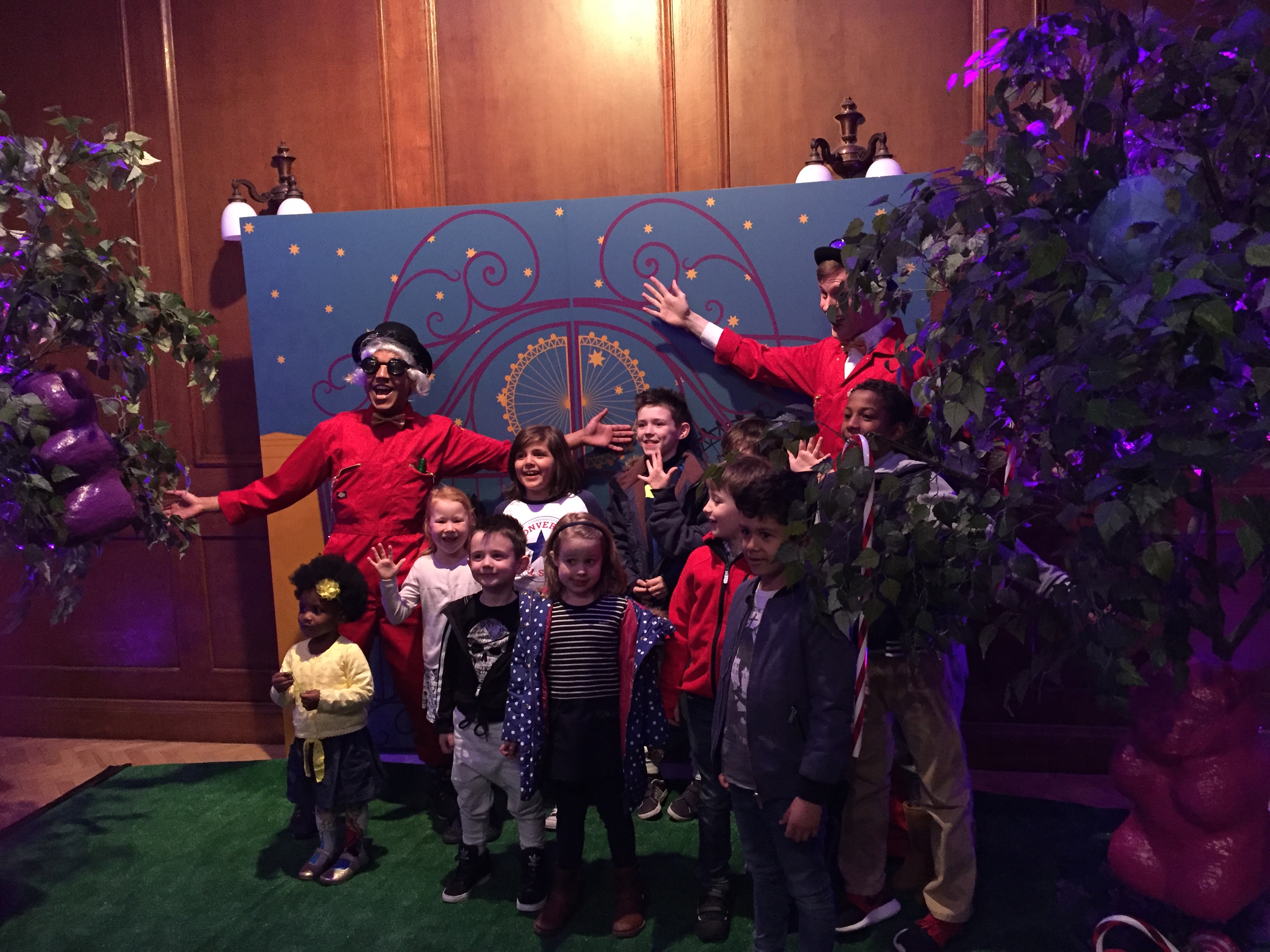 My daughter Harriet was extremely excited last night at the thought of going on the London Eye for the Charlie and the Chocolate Factory Experience – although she is an old hand at London Eye trips as you will see from previous reviews.
The evening kicked off with a few photos under the trees bulging with hanging sweets outside the eye whilst we waited for my partner, Chris, before heading inside to be greeted with a glass of bubbles (for the adults of course!) and juice and two workers from the factory.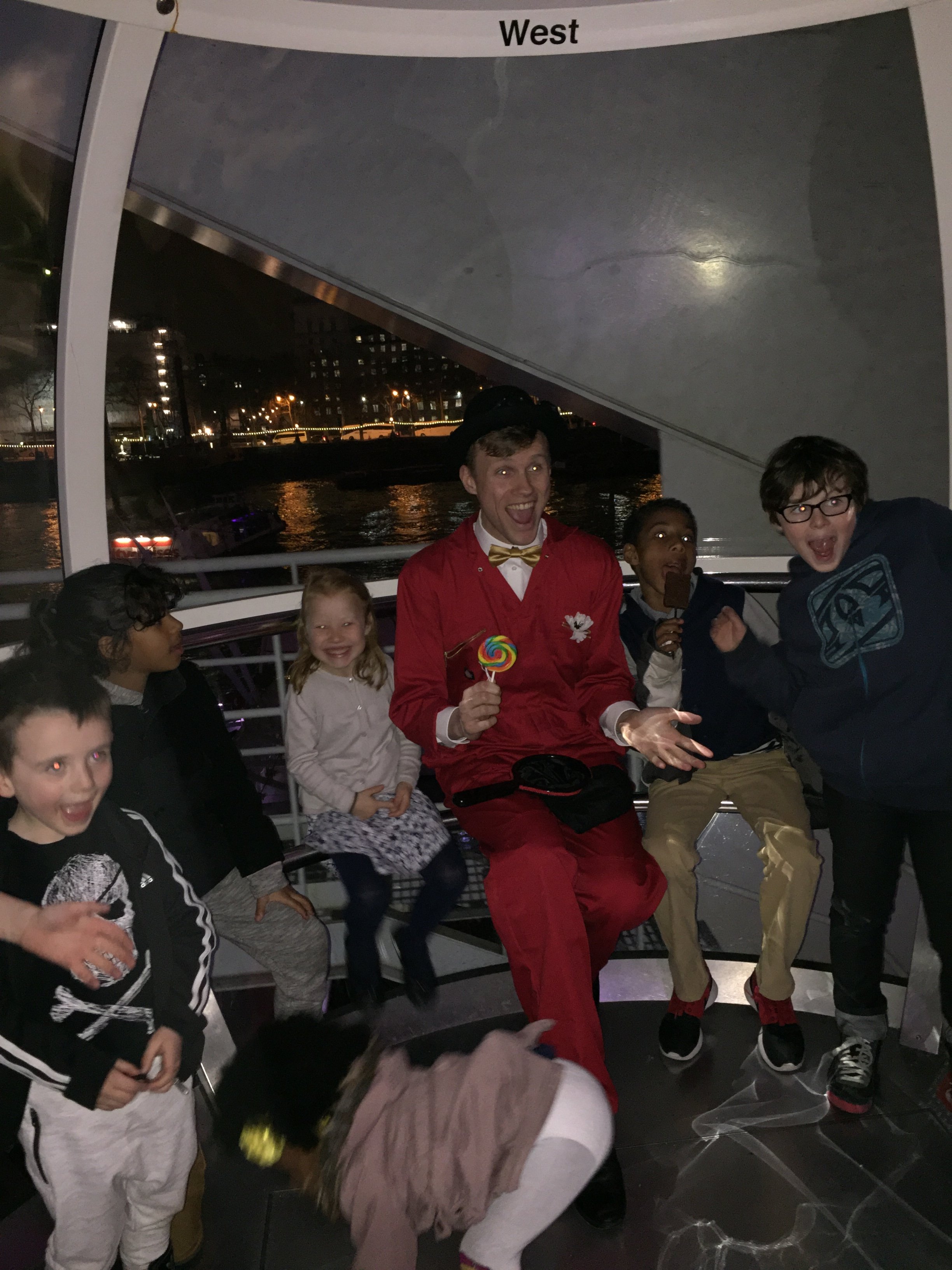 "Peter Pop" was especially welcoming and encouraged all children to invent and colour in their own version of a sweet for a competition. Harriet's was a rainbow sweet, that allowed you to breathe rainbows and have rainbow dreams (if only...)
Following that the children were invited for their photographs as a group with the two inventors/workers from the factory before we were split into two groups and ferried to the eye.
All adults and children got a goodie bag with a egg on toast chocolate bar and their golden ticket from the eye. Peter Pop accused Chris of not having his ticket on him – but the joke backfired slightly when Harriet shouted out, "No it's fine, he's my dad!"
Peter Pop was very engaging with the children, who each got the opportunity to put an item in his magic sack to make a new sweet. I particularly liked how Peter Pop identified iconic buildings as looking like chocolate bars or sweets. He was full of energy and even got all the adults involved in signing "oh London Eye, Oh London Eye, the Houses of Parliament and the London Eye, Big Ben, Big Ben"...
PWT rating: ♥♥♥♥♥
For more details see The Coca Cola London Eye Easter Experience.