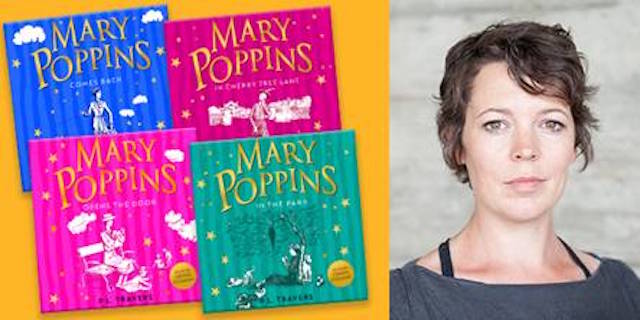 Congratulations and happy Christmas to the winners of our Mary Poppins e-audio books from HarperCollins.
HarperCollins Children's Books have just published the audio books of four classic Mary Poppins stories:
Mary Poppins Comes Back
Mary Poppins in Cherry tree Lane
Mary Poppins Opens the Door
Mary Poppins in the Park.
Read by Olivia Colman whose stunning performance lifts P. L. Travers words from the page.
And the winners are:
Susan Watts from Bolton
Tracy Forrest from Glasgow
Allan Fullerton from Washington
Our thanks to HarperCollins Children's Books for sponsoring this competition.