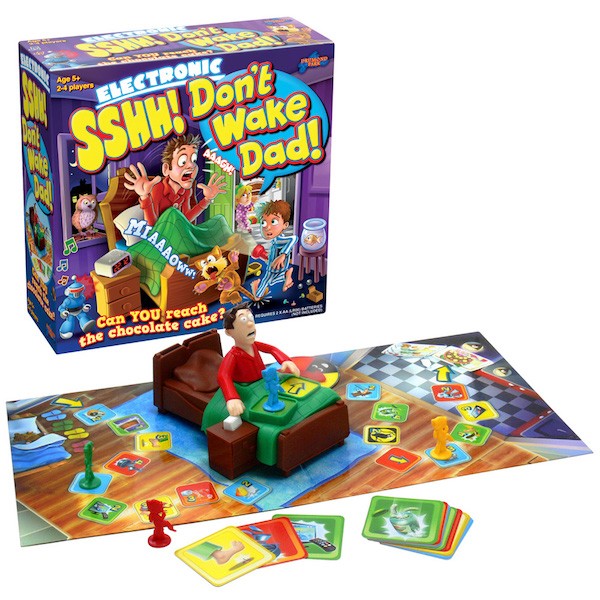 Another brilliant electronic board game from Drumond Park – the highly entertaining SSHH! Don't Wake Dad! (rrp £24.99, age five to adult) – was up for grabs in time for Christmas.
The central figure in this novel game is a "Dad" who snores loudly throughout the game. And wait for it… he jumps bolt upright from his bed when he's woken from his sleep by mischievous children on their way to find treats in the kitchen while negotiating hazards and surprises.
Our lucky winners are:
Elvina Ebrahimifar, Sutton
Sara Macey, Chatham
Ene Nixon, Coventry
Patricia Avery Stickney
Carol Goldfinch, Coventry
Our thanks once again to Drumond Park for sponsoring this competition.
If you aren't one of our winners, Drumond Park Don't Wake Dad - Action and Reflex Children's Board Game
is currently on offer on Amazon for £16.99.