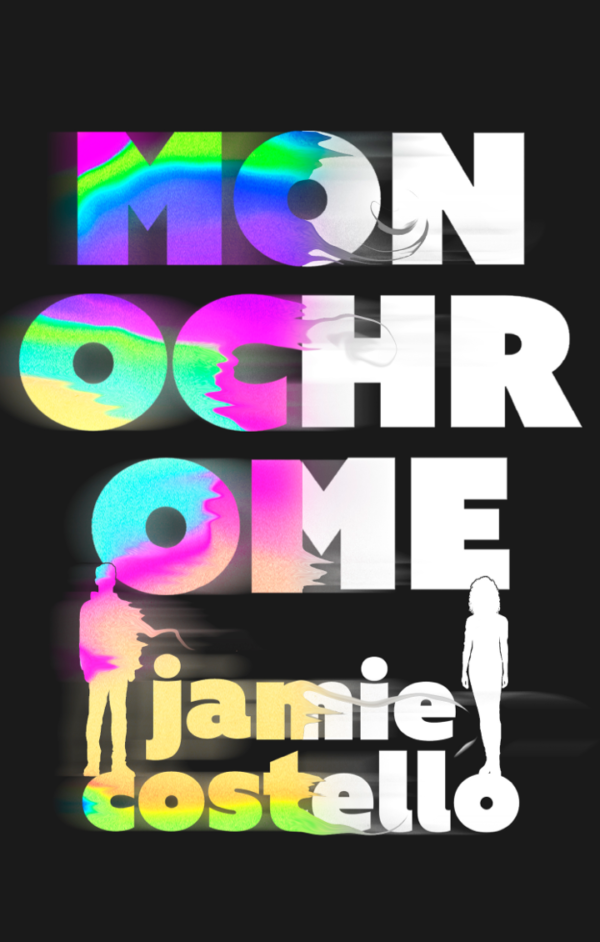 Published by Atom, Monochrome by Jamie Costello is a totally gripping Young Adult (YA) thriller which will keep readers on the edges of their seats.
What would you do? How would you feel if you woke up one morning to find the world had turned grey. Everything in your life had lost its colour. At first 16-year-old Grace who narrates the story, thinks it will pass as doctors rule out various illnesses including a brain tumour. But strange things are happening in the world around her: unexplained road and rail accidents occur. It seems that other people, like Grace, are seeing the world only in shades of grey. It affects everything for Grace from her sense of taste to her friendships. Life is grim but it soon gets worse aa the whole of society becomes engulfed in a complete "grey-out" or the Monochrome Effect as it become known. And it affects animals as well. The grey-out is traced to microplastics in the ocean, the result of pollution which affects the optic nerve.
Then something strange happens. Grace experiences "colour episodes" and is asked to join a government-run study with other teens who also have seen flashes of colour. The group of teens assembled in the manor house are thrown together with little in common except their age and colour flashes. They soon learn that the study they hoped would lead to finding a cure is in fact far more sinister, complex and dangerous...
Jamie Costello explores family dynamics, grief and loss, friendship, falling in love and what it feels like being a young person with consummate skill. The plot is compelling and moves along swiftly. Using a first person narrative makes the narrative more immediate and certainly hooks the reader in a thriller which certainly captivated me.
Highly recommended.
PWT rating: ♥♥♥♥♥
Published by Atom and imprint of Little Brown, Monochrome by Jamie Costello is available online and from bookshops.