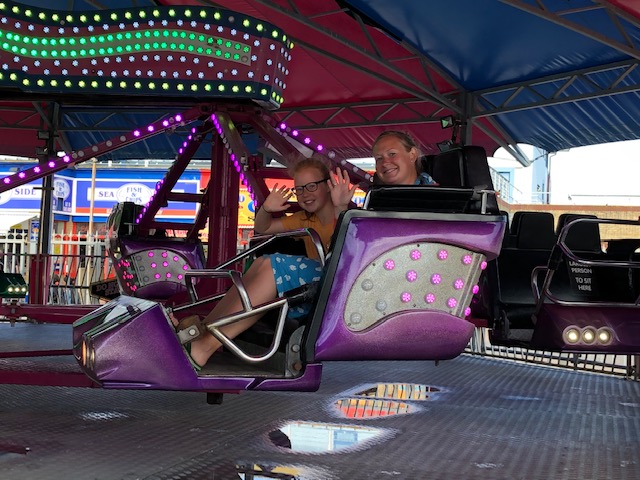 As we were unable to travel abroad, we spent a week in Southsea at the Premier Inn. Due to Covid-19 some attractions were not open but the sea meant we could swim often.
So what does this bustling seaside resort offer during semi-lockdown restrictions?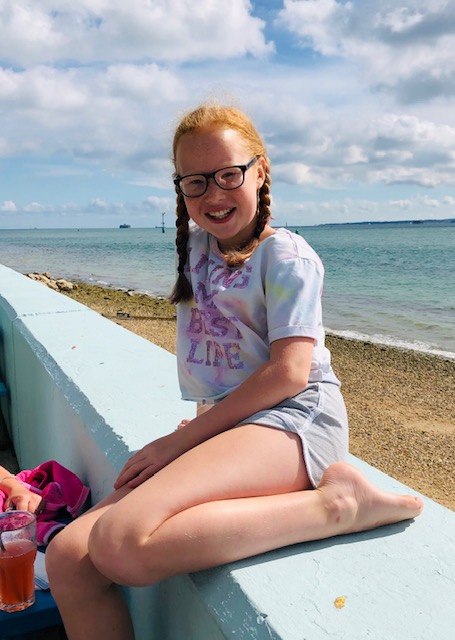 Emirates Spinnaker Tower
Blue Marina – your ticked allows you to return as many times as you like during one day.
Clarence Pier amusements – buy the "bag" of 50 tokens for £25 half price and you can use the tokens as and when not just on one day. Hand-sanitising stations are at every ride and on the dodgems you can only drive one way round.
Treasure Island Adventure Golf – there are two nine hole courses to choose from: The Victory Trail and the Warrior trail. We preferred the Victory probably as we did slightly better there and I managed a hole in one. At the end of the game you try for another hole in one to send your balls back and I won one of these as well however that was only for one person so a neat way to get more players back.
Hover trip to Isle of Wight the online booking system is really awkward and it took ages to find a return crossing (about £54 for the three of us). Then on the day all crossings were cancelled due to bad weather. Again online was difficult to rearrange so I went to the Hoverport (just minutes away from the Premier Inn on Clarence Parade and exchanged our tickets. Although there were hand sanitising and signage to keep socially distant I was surprised to see that on board no attempt was made at social distancing although we were all wearing masks. The trip takes ten minutes but we were late leaving both ways. Ryde offers an expanse of sandy beaches with plenty of places to get fish and chips and drinks.
Swimming in the sea – it's always cold when you first get in but nothing beats enjoying the waves and avoiding the stones and pebbles.
Restaurants we visited and recommend: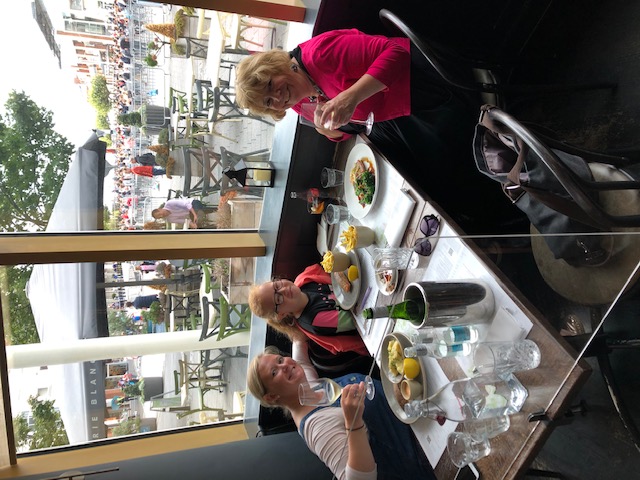 Brasserie Blanc – I booked here for our last lunch before departing for home and it was the perfect finish to our holiday. The restaurant reopened that day and the staff were all delighted to be back. Hygiene and social distancing second to none and the food was excellent.
Mozzarella Joes – perfect for sitting outside and overlooking the sea. Good food and the have 2 for 1 cocktails from 5 to 7pm.
Purple Mango – had an excellent curry here and the staff were friendly and attentive.
The Queens Hotel – deal on cocktails from 6 to 7pm and we enjoyed sharing platters. Lovely surroundings and you can also eat and drink in the garden.
Brewers Fayre – this is attached to the Premier Inn. We had our breakfasts here which were brought to the table and not the usual buffet style. This was Harriet's favourite place for dinner. The haddock and chips and curry were our favourites, not so keen on the Caesar Salad.
Sopranos – recommended by a friend this Italian restaurant serves great food but make sure you book well in advance as it is such a popular place.
The Drift – we had a drink and snacks here and wished we had discovered it sooner as the ambiance was perfect.