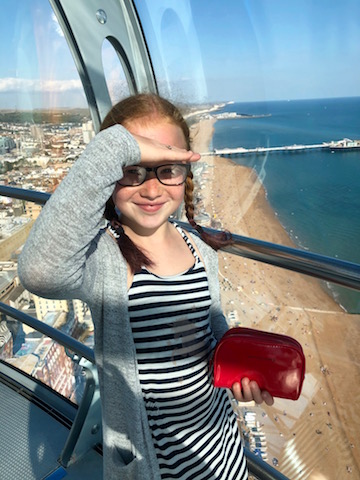 Each year in the first week of the school summer holidays we go away for a few days usually by the seaside. Last year it was Margate, this year Brighton. Brighton is a special place for my family – it was the first seaside each of our three generations visited as a baby.
So what was Brighton like as the Covid-19 lockdown eased a little with hotels and attractions opening albeit in a socially distant and mindful way?
We arrived by train and the station was well set out for one way entering and exiting. The first thing we noticed was that there were fewer people on the streets. There were plenty of signs reminding people to keep a two-metre distance and cafês on the beach and seafront had two metere markings as well.
If it all sounds a bit regimented, don't worry the seaside spirit reigns supreme and you can still have a wonderful time.
Here are the links to our latest reviews:
Brighton Palace Pier & Treasure Trails
Some links to previous reviews: