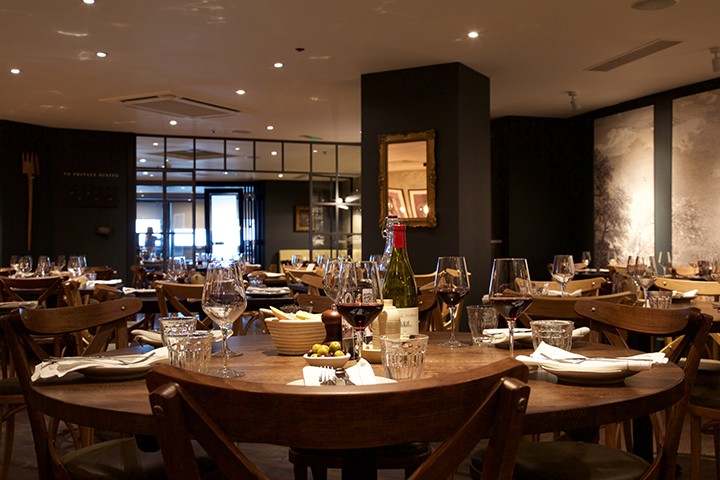 I was looking for somewhere new to have a celebratory lunch for my birthday and a friend suggested Brasserie Blanc Southbank, just by the Festival Hall in London.
Taking a look at their website I had been immediately impressed by the fact that they offered two menus for children and young people, as well as catering for dairy and gluten free diets. Booking online presented no problems and I had an email confirmation.
We met up in the bar for cocktails – and a "mocktail" - in a relaxed and friendly atmosphere which boded well for the restaurant experience.
The children's menu, Henri le Worm, offers two courses with a choice of a side dish for £6.95 and the Jeune Blanc menu for older children offers half portions individually priced and a choice of sides from the main menu.
For our Sunday lunch we could choose from the à la carte, two course for £21 or three for £26. We all tried different starters and main courses and there wasn't a murmur of complaint. We drank the house wine which was very reasonably priced – and very drinkable – at £18.95.
The service throughout was excellent and the staff were lovely, inviting Harriet to go over to another table to swell the voices of guests singing to a tiny diner who was was celebrating her first birthday.
It was one of the most enjoyable and relaxed meals out I have had for a long time and I would recommend for family dining there and look forward to returning.
PWT rating: ♥♥♥♥♥
There are six Brasserie Blanc restaurants in London, and 14 more throughout the UK. For the nearest one to you click here.