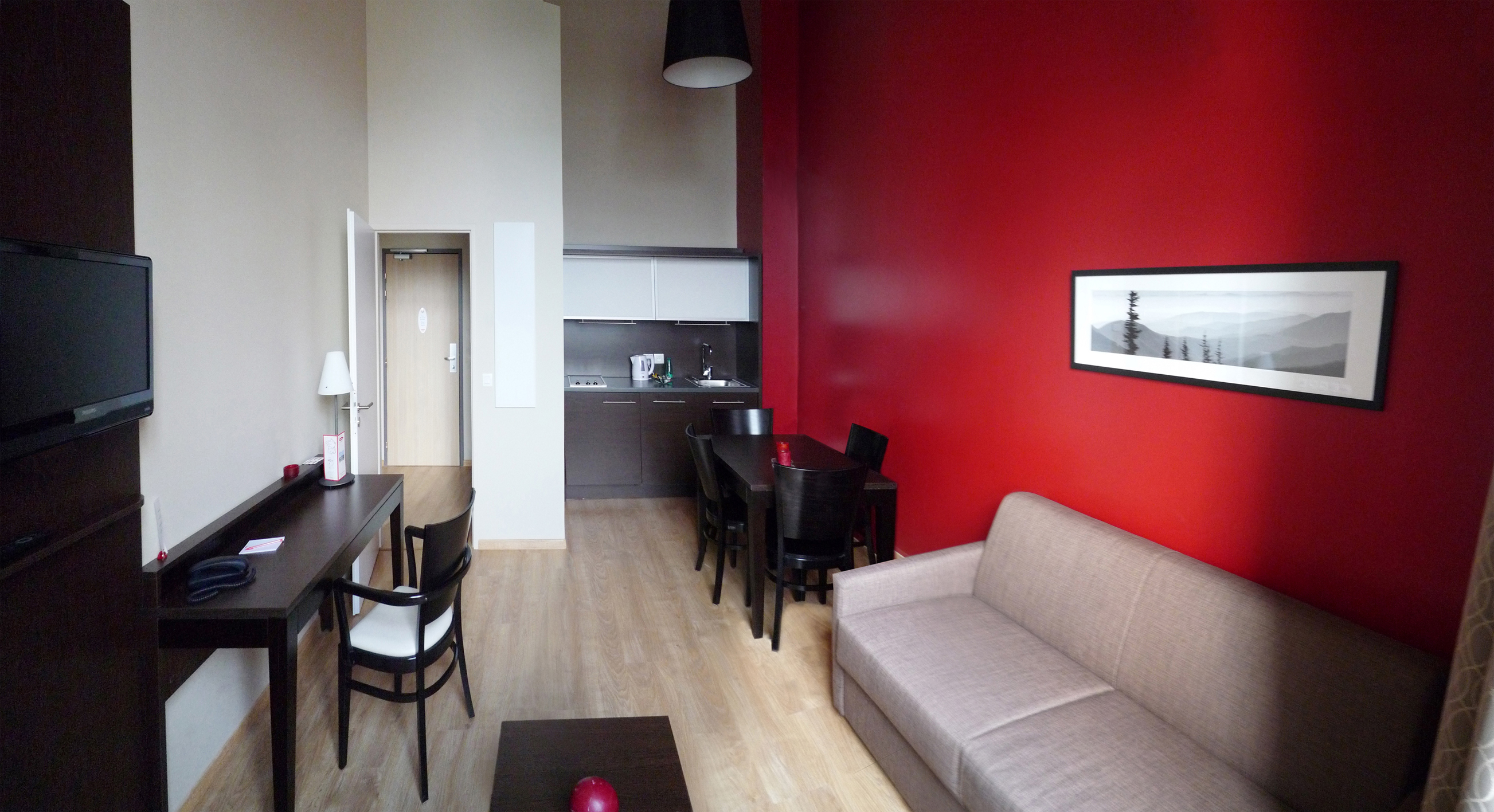 If you want the facilities of a hotel with the advantages of self-catering, then an aparthotel is ideal. Residhome Caserne de Bonne is one such fine example. Just a few minutes away from the centre of Grenoble, Place Victor Hugo, is the aparthotel, previously an army barracks and now beautifully transformed into studios and apartments.
I stayed in a studio which would have easily accommodated a travel cot/z-bed for a child as well. The "kitchen" contained anything you'd need for self-catering including a small dishwasher and microwave all tucked tidily away in cupboards.
The bathroom I had was a wet room and a good size but if your children ­– or you – prefer baths I'd stipulate that when booking. The studio was large and comfortable with plenty of space to unpack. However, the rooms on the fourth floor have skylights without blinds rather than windows which wouldn't be suitable for children – or adults – who'd be woken by the early morning light.
If you are only staying for a night or so or don't fancy buying in food, breakfast is available at an extra charge. There's enough choice to cater for most tastes from cereal to boiled eggs, toast, pastries, cold meats and cheese fruits etc… and high chairs are placed in the restaurant ready for use.
Larger apartments are available and are perfect for those traveling with older children and teens.
Residhome Caserne de Bonne has a sauna and small gym for guests' use and only a few minutes away is a large outdoor swimming pool. There is also a small bar and lounge area plus free wi-fi is offered.
PWT rating: ♥♥♥♥♥
For more information visit Grenoble and the Rhones-Alpes Tourist Board