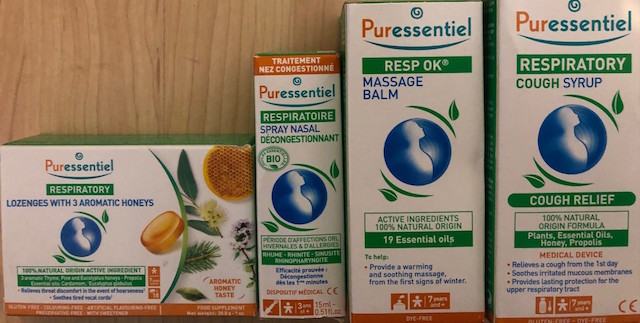 Indoor pollution and allergens are having a drastic affect on our health – with nearly eight in ten Brits believing that the poor air quality in their home can impact their health and immune system, according to new research from Puressentiel.
There is good reason for this concern, a report from the European Lung Foundation identified more than 900 different compounds found in indoor pollution, with some irritants occurring at levels two to five times higher than the air outside. From tobacco smoke, cooking fumes and chlorine-based cleaning materials to mould and common allergens such as house-dust mites. Cosmetic measures used to counter these often add to the problem by dumping more pollutants into the air.
If you are having breathing problems try the following products.
Puressentiel Respiratory Decongestant Nasal Spray £9.99
Combines a 100 per cent natural sterile saline solution which softens blocked nasal mucosa with organic rosemary floral water plus the soothing and decongestant essential oils of eucalyptus radiata, rosat geranium, niaouli, ravintsara, as well as propolis. An intervention trial using New Puressentiel Respiratory Decongestant Nasal Spray in 31 adults with a history of nasal congestion caused by allergic rhinitis confirmed benefits across five measures after eight days of use.
Puressentiel Respiratory Massage Balm £9.99
Combines 19 essential oils including two species of lavender, peppermint, eucalyptus, and clove to produce a clinically proven decongestant balm. A 20-day trial in 25 children aged eight to 17 with rhinitis or bronchitis showed a 96 per cent improvement in respiratory symptoms and sleep after seven days.
Puressentiel Respiratory Cough Syrup £10.99
Helps soothe sore throats and supports the body's natural defences, with three aromatic honeys, propolis, marshmallow and elderberry. The National Institute for Health and Care Excellence (NICE) recommends the use of honey to treat coughs over antibiotics and other conventional medicines, elderberry has antiviral activity and marshmallow can ease dry cough.
Puressentiel Respiratory Soothing Syrup £11.99
Combines plant extracts including propolis, marshmallow root and echinacea with seven essential oils and soothing ingredients, such as honey and lemon, to deliver proven relief from day one.
Puressentiel Respiratory Lozenges With Three Aromatic Honeys £9.99
Provides relief when you're on the move, with the honey forming a barrier to soothe and protect the throat.
Puressentiel Respiratory Mint/Eucalyptus Drops £10.99
Composed of acacia gum, combined with essential oils of field mint and Eucalyptus globulus with a soothing effect on the throat, pharynx, and vocal cords. No sugars, with stevia plant extract. 100 per cent plant-based active ingredients.
Puressentiel Resp Ok® Air Spray£9.99/20ml, £26.90/200ml
Combines a unique blend of essential oils which should be used at the first signs of winter discomfort or seasonal sensitivities. It contains 19 essential oils which help soothe the airways and ease congestion: anise, St Thomas Bay, cajeput, atlas cedarwood, lemon, clove, cypress, eucalyptus, Lavandula officinalis, Lavandin grosso, peppermint, niaouli, oregano, Sylvestris pine, ravintsara, rosemary, sage officinale, tea tree and thyme.
Puressentiel Resp OK® inhaler £5.99
The pocket solution for winter coughs and congestion, containing 18 essential oils – including eucalyptus, peppermint and oregano – enriched with menthol and camphor to ease breathing.
See also Nasal Hygiene from Puressential