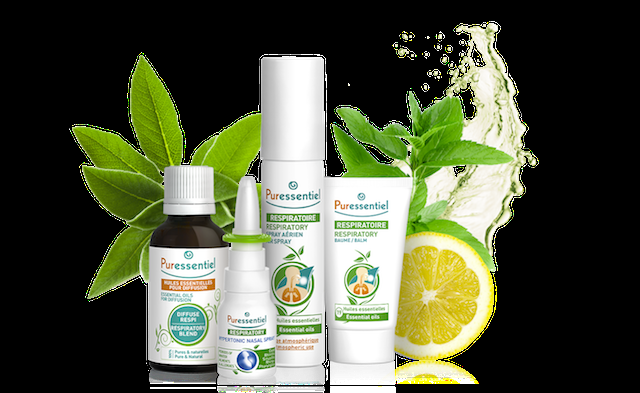 We think of our homes as safe havens, but poor indoor air quality is helping to drive an epidemic of respiratory disease, a new report reveals. The report Air and Now, commissioned by Puressentiel reveals that indoor air pollution is becoming a growing area of concern with air quality tests showing that levels are actually greater than outdoor pollution.
Millions of people struggle for breath on a daily basis because of asthma and chronic obstructive pulmonary disease (COPD), and many more suffer short-term respiratory issues due to coughs, colds and hay fever. There is also increasing evidence that poor air quality and pollution inside our homes is a big part of our growing respiratory problems.
The statistics are stark:
• Tests on four average homes found indoor pollution was 3.5 times higher than levels outside
• Checks on 47 homes around the UK found almost half had hazardous levels of volatile organic compounds (VOCs)
• Public Health England estimates pollution kills between 28,000 and 36,000 people in the UK every year.
However, new research commissioned by Puressentiel, makers of evidence-based essential oil products, reveals that families who are most at risk are often unaware to the threat from poor indoor air quality.
A Puressentiel survey of parents who have a child with asthma, respiratory problems or allergies, found that fewer than half had heard of indoor pollution and only a quarter (26%) had concerns about poor air quality indoors.
Four out of five parents of a child with an asthma child take them inside during an attack in the hope of reducing their exposure to pollutants. And only a quarter realised they could be exposed to air pollution inside their homes, compared to nearly three-quarters who perceived it as a problem on city streets.
Medical Herbalist, clinician and adviser to Puressentiel, Dr Chris Etheridge says: "There is so much media focus on outdoor pollution and vehicle emissions that we barely give a thought to the air quality in our homes — and when we do think about indoor air quality, it's usually in terms of neutralising nasty odours rather than potential problems from airborne toxins.
"Sadly, this often compounds the problem, because our most common strategies for eliminating odours are air fresheners and scented candles which add to airborne pollution rather than reduce it."
Dr Etheridge says: "Pollution and respiratory problems are now so endemic there is a temptation to assume there is nothing we can do to stem the tide. But that is far from the case. Simple measures which make a difference include airing rooms regularly, washing bedding at 60°C and popping soft toys into the freezer to kill mites."
Dr Gill Jenkins notes: "We also need to think more carefully about the impact of pollutants from household products such as cleaners, deodorants and air fresheners — and minimise their use as much as possible.
"Specific essential oils appear to be a very useful weapon in our air-quality arsenal. While standard air fresheners and scented candles add to the toxic load in our homes, the Puressentiel Purifying Air Spray neutralises odours and improves air quality by combatting bacteria, mould and fungus, dust mites and other respiratory irritants."
Dr Chris Etheridge adds: "And when respiratory symptoms do strike — whether it's a chronic problem such as asthma, or a short-lived challenge such as a cold, sore throat or hay fever — Puressentiel's range of clinically proven respiratory products bring symptom relief with a high safety profile."
Puressentiel has developed a unique range of products – click here – which have been proven to tackle respiratory symptoms on several fronts.