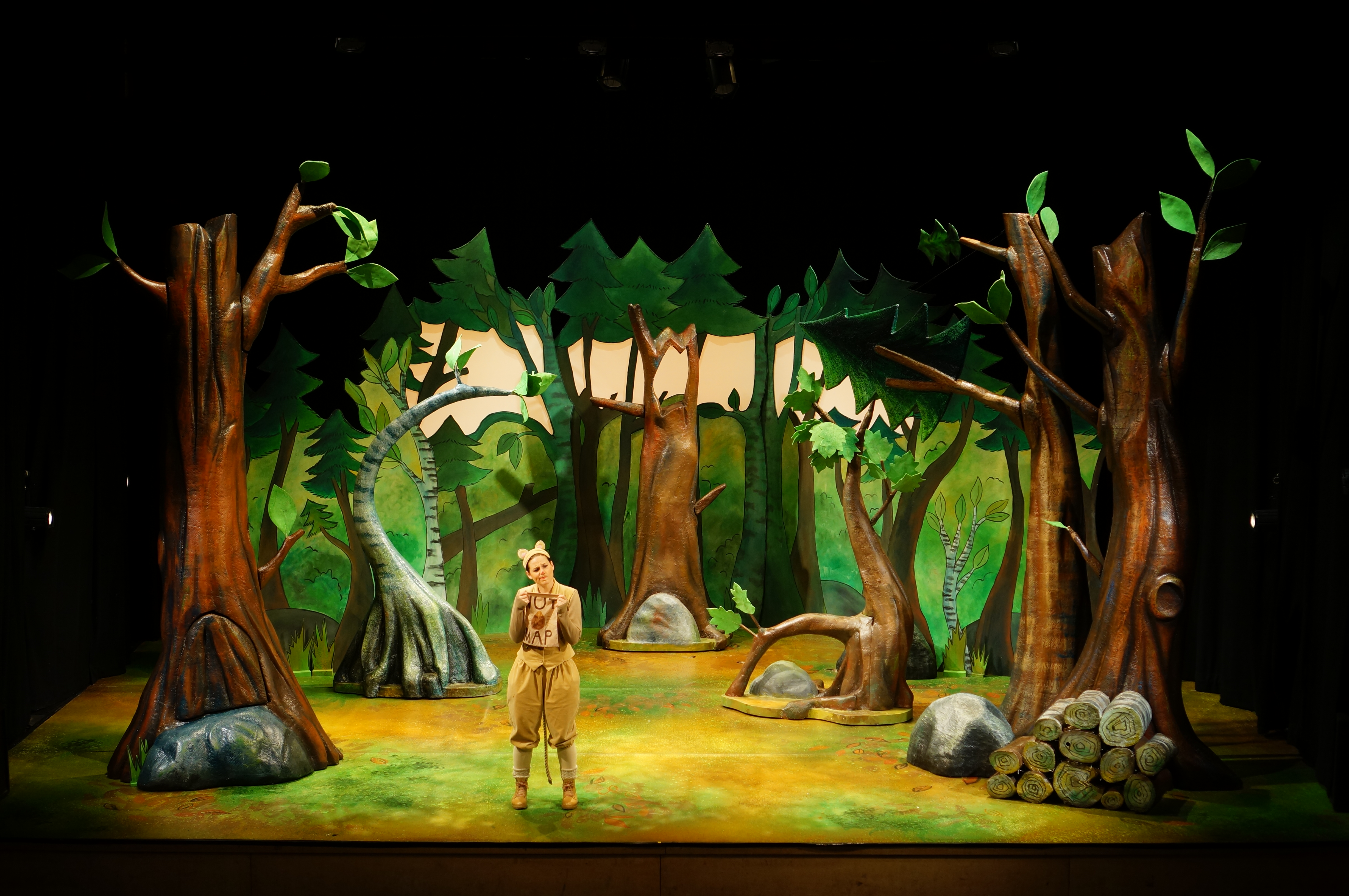 Harriet had already seen a previous production of The Gruffalo and was really excited to be going to see it again. Having witnessed the audience's reactions to the superlative performance on Saturday, I can see why. Harriet instructed me to write: "it's so funny!"
If there was ever a testament to the creativity of Julia Donaldson and Axel Scheffler, author and illustrator of The Gruffalo, then this production by Tall Stories theatre company is it.
As everyone knows "there's no such thing as a Gruffalo", just a figment of the imagination of Mouse (played by Ellie Bell) to frighten off Fox, Snake and Owl (Timothy Richey) and when the monstrous animal does appear (Owen Guerin) she cunningly uses the fear of the others to scare the Gruffalo.
The trio of actors was fabulous to watch. Ellie Bell is completely engaging; Owen Guerin as narrator and Gruffalo is fabulous while Timothy Richey who reinvents himself in three convincing incarnations captivates the audience. Much praise must go to Tall Stories Theatre Company (joint artistic directors Olivia Jacobs and Toby Mitchell) who have been producing versions of The Gruffalo since 2001 and manage to keep is as fresh as ever.
And the proof of the pudding is the reaction of the delighted children in the audience who shouted out some of the lines from the book – such a huge compliment to Julia Donaldson. The performance is audience-inclusive in the best pantomime tradition which delighted the adults as well. Loved it when the children were told to "sit up straight" – every back was ramrod.
The Gruffalo is children's theatre at its best – a treat for all the family.
PWT rating: ♥♥♥♥♥
For performance details and ticket prices visit Nimax Theatres.