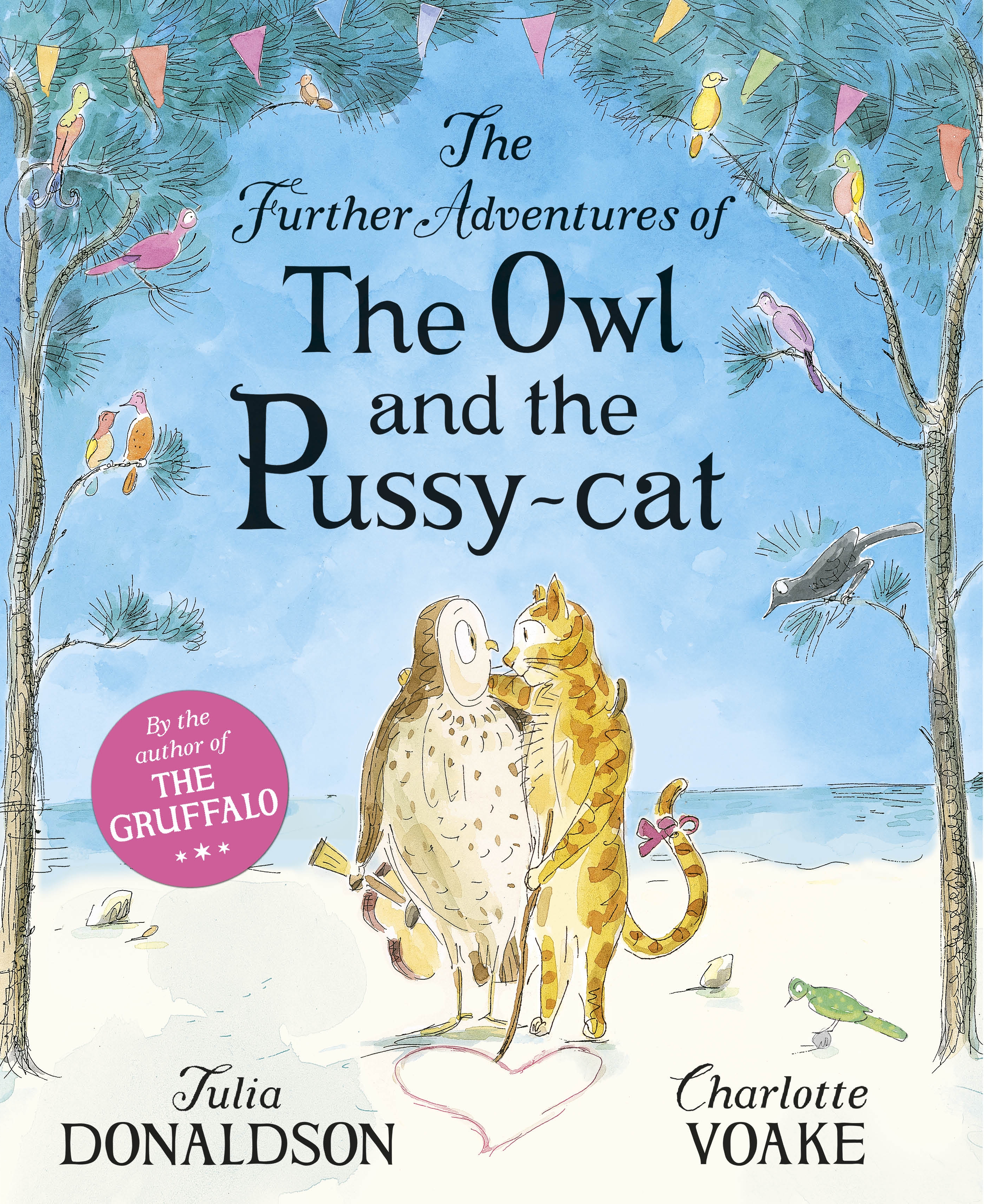 Sometimes when I hear that a book as been published which links to a past classic (and much loved book) my heart sinks. However I rather think that Edward Lear himself would enjoy The Further Adventures of the Owl and the Pussy-cat written by Julia Donaldson and illustrated by Charlotte Voake.
Edward Lear's wonderfully silly The Owl and the Pussy-cat has been chanted by generations of children – and their parents – and now we have a continuation of their adventures created by the author of The Gruffalo (a great favourite in this household), Julia Donaldson.
Julia takes Owl and Pussycat and makes them her own as they go off in search of the thief who has stolen their ring, first travelling in a balloon and meeting an array of improbable characters including "the Dong with the luminous nose".
Charlotte Voake's illustrations are superb, appealing to both adult and junior readers. They offer so much to talk about which is always a plus factor.
Harriet loves The Further Adventures of the Owl and the Pussy-cat just as much as The Gruffalo.

Julia Donaldson has written a fabulously original rhyming text which will enchant children for generations to come.
PWT rating:♥♥♥♥♥
Published by Puffin, The Further Adventures of the Owl and the Pussycat
is available from Amazon.