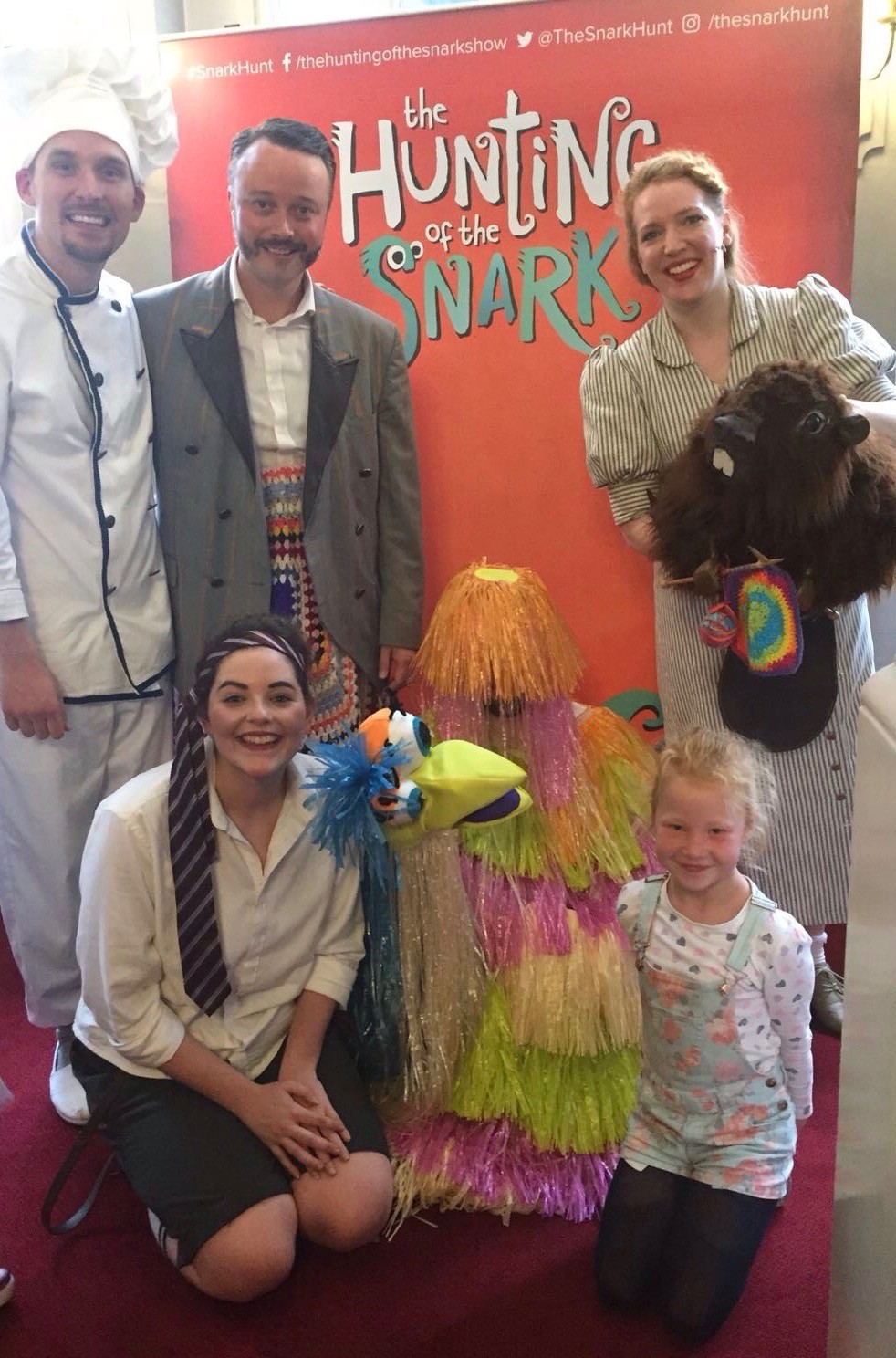 The West End production of a brand-new family musical –The Hunting of the Snark! – inspired by the creator of Alice in Wonderland's beloved classic poem, from the lead producer of the international smash hit musical, Priscilla Queen of the Desert The Musical is at the Vaudeville Theatre until 2 September, 2017.
All aboard for the adventure of The Hunting of the Snark! Based on the Lewis Carroll poem, this production, suitable for all ages, is sure to get you singing along.
From the Banker to the Boojum, the Butcher to the Bandersnatch, there is something for everyone in this production. Lots of dry wit for the adults and hilarious interludes for the children, along with catchy songs and crazy costumes.
Interwoven in all of this fun, is the journey of a young boy and his father, who comes to realise just what is important in life... and it isn't in his wallet! The hunt for the Snark eventually bonds the relationship between father and son, and the father (the Banker) also realises the importance of fun and silliness and the unimportance of material objects and money.
Harriet's favourite bits: "The butcher was my favourite. She was so funny. And the bit when the dad had to wear a knitted multi coloured skirt instead of trousers! And when the Jub Jub ate the dad's sock!"
A must see...
PWT rating: ♥♥♥♥♥
Inspired by the poem by Lewis Carroll, written by Annabel Wigoder; music and lyrics by Gareth Cooper.
Directed by Gemma Colclough; Musical Direction by Gareth Cooper; Designed by Justin Nardella
Vaudeville Theatre, 404 Strand, London WC2R 0NH
Box Office 0330 333 4814
Ticket Prices: £12.50, £15.00, £17.50, £24.50
Following the West End run the show will continue a national tour around the country from 25 September to 19 November.