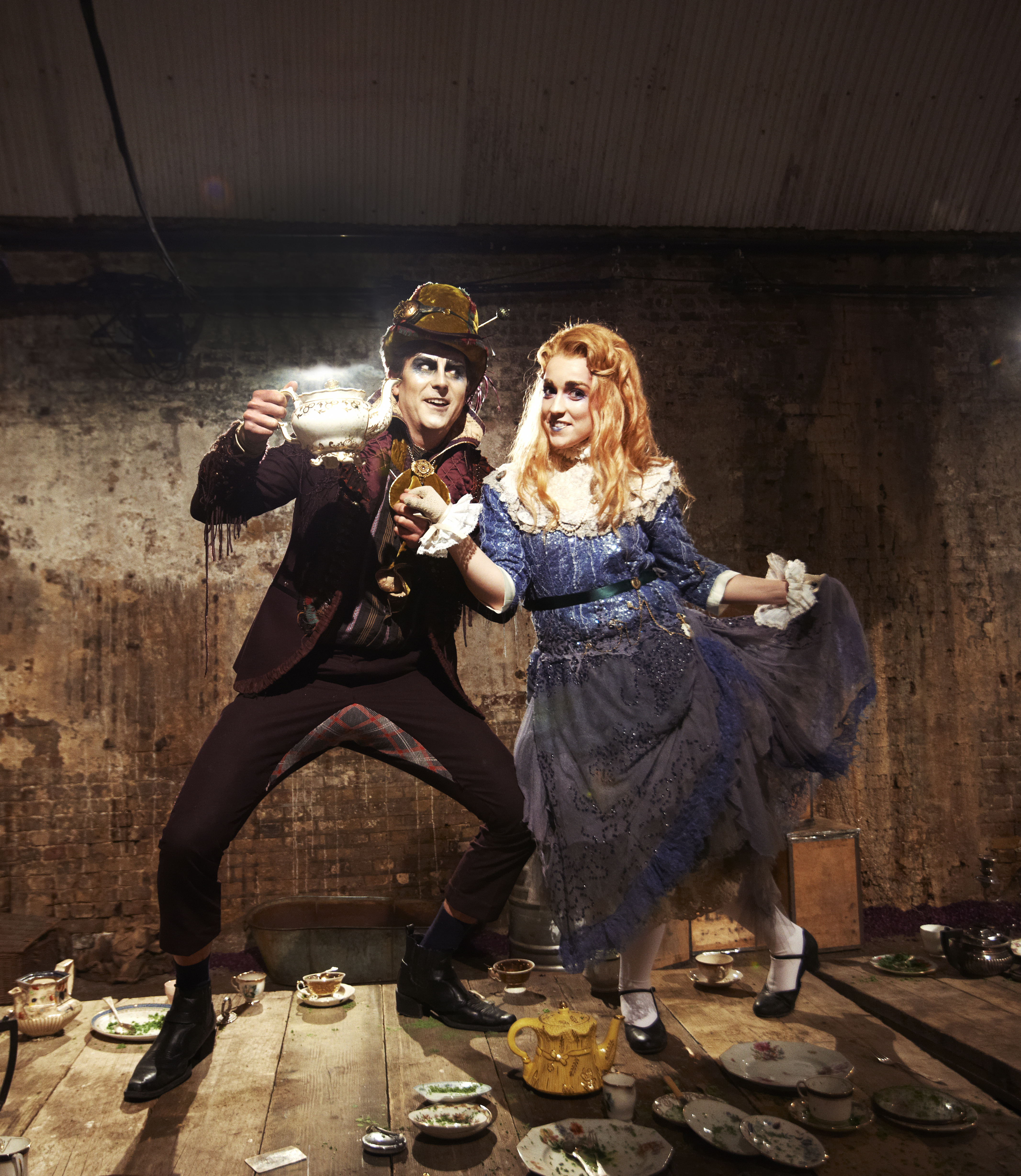 Lewis Carroll's story of Alice in Wonderland is deeply embedded in our cultural heritage and this year marks its 150th anniversary. From my first encounter when my mother read the book to me, through studying it for my degree to the various incarnations I have seen performed, Alice in Wonderland has been a personal favourite.
Harriet has seen the Disney version, and I was looking forward to sharing the experience of Adventures in Wonderland in London's Vaults with her. It was quite simply one of the best productions of children's theatre I have ever seen. From the moment you enter the study of Charles Lutwidge Dodgson (real name of Lewis Carroll) you are immersed in a thrilling, spell-binding theatrical experience like none other.
I would not dream of giving away some of the magical moments. Each journey is unique depending on certain choices but I'll give you a clue – get your children to think up an amazingly silly long word beforehand – it may be useful...
Alice in Wonderland is suitable for children aged five and over. Harriet is just five but is used to going to the theatre. There were a few hairy moments but the older children were also scared. Harriet was impressed with going through a tunnel and "not touching the white bits" which would set off an alarm. The "cards" who are your guides are brilliant as is each member of the cast. You are kept on your toes – sometimes literally – throughout with both children and adults enthralled.
Acclaimed theatre company Les Enfants Terribles combined forces with Emma Brünjes Productions to bring Wonderland to the Vaults of Waterloo. The sets are masterpieces and I would go again just to experience those. In fact there are two productions: Adventures in Wonderland is masterminded by Les Petits Theatre Company, the offshoot of Les Enfants Terrible who spearhead Alice's Adventures Underground which is suitable for those aged 11 plus and is longer.
Adventures in Wonderland lasts about an hour so make sure you visit the toilets beforehand and you do need to be physically able to make the journey around the warren of interconnecting sets. And you can even join in a game of flamingo croquet at the end.

This theatrical experience is innovative, creative and original encompassing puppetry, mime, physical theatre, singing and audience participation. Take the eat me/drink me challenge and enter the fantasmagorical world of Wonderland.
An experience not to be missed.
PWT rating: ♥♥♥♥♥
You can read more about the background to the production and booking details here.
The Vaults can be quite difficult to find: walk westwards down Lower March, SE1 and take the small turning on your right by Greggs Bakery.