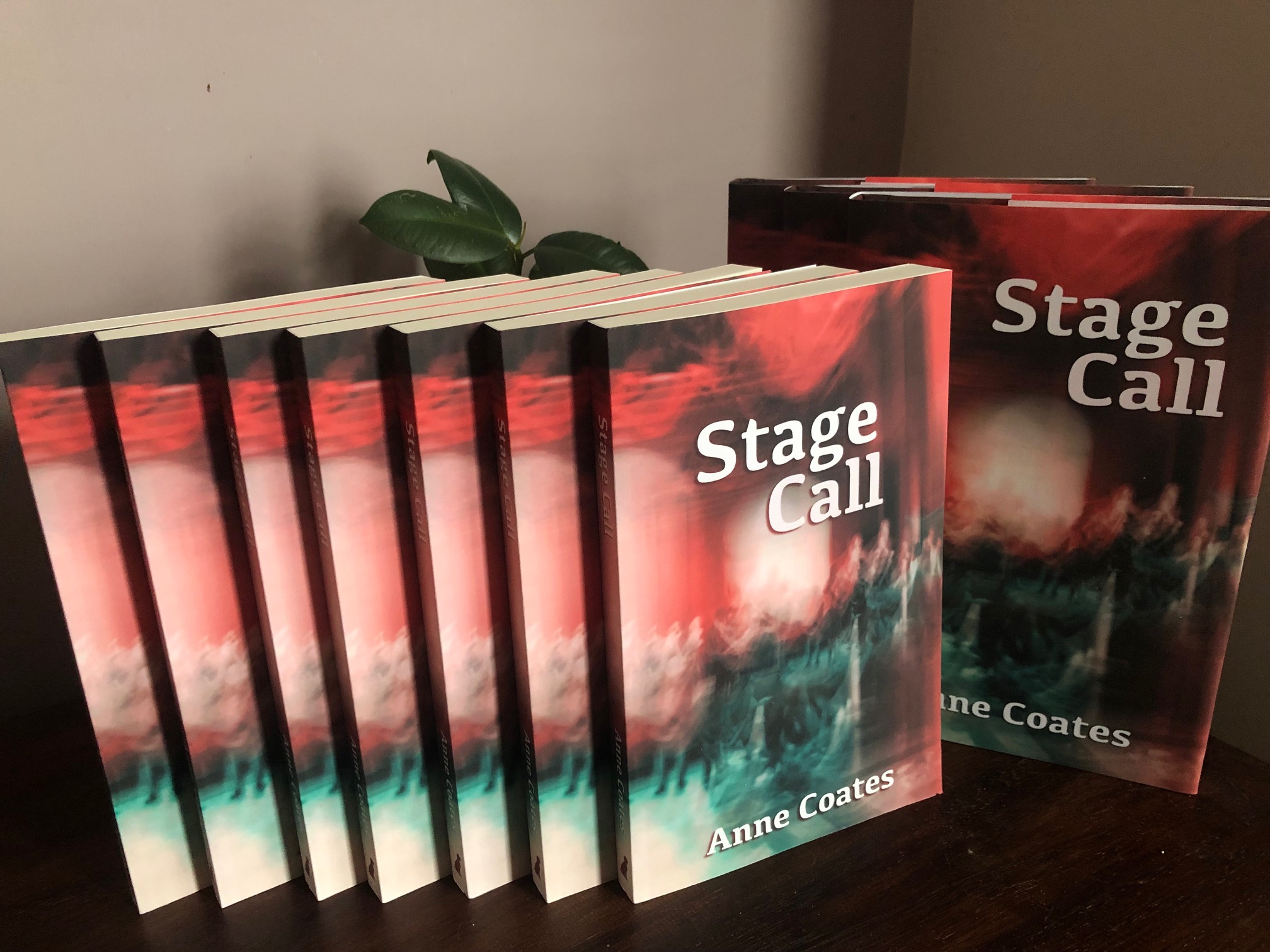 To celebrate Mothering Sunday on Sunday 27 March, 2022, we are offering a signed copy of Stage Call, the latest Hannah Weybridge crime thriller published by Red Dog Press.
At the Old Vic, one of London's most iconic theatres, the stage is set for one of our national treasures to tread the boards in a new, sell-out play. Joan Ballantyne, now in her sixties, has attracted a new fan base with her role in an award-winning soap, Chicory Road, and they've turned out in force. As the curtain rises, it reveals the strangely still body of the leading lady, slumped in an armchair. The show will not go on…
Still recovering from the attempt on her life, Hannah Weybridge is stunned. She had been collaborating with the actress on her memoir. Now she has to contribute to her obituary. Suicide is suspected, but Hannah, from the little she knows of the woman, is sceptical. As is Joan's son, the famous TV actor, Leo Hawkins, who implores Hannah to investigate the circumstances of his mother's mysterious death.
Hannah is drawn into the lives of those who knew Joan. But who can she trust in a world where everyone seems to be playing a part?
To win a signed copy in time for Mother's Day, just answer this question:
Who publishes the Hannah Weybridge series?
Please write "Hannah Weybridge" in the subject line of your email, include your full postal address and the name of the person to whom the book should be dedicated. Uk only.
This competition is now closed.
The winner will be the the sender of the first correct email opened by midday on Thursday 17 March, 2022. Only one entry per household.