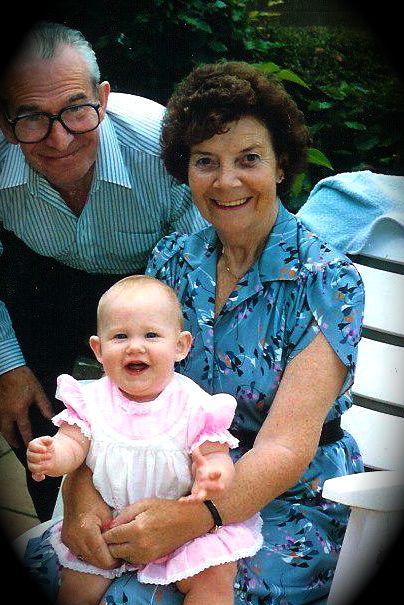 Mothering Sunday is a joyful but bitter-sweet day for my to share with my daughter. The sadness comes from my mother having died nine years ago. One of the many things I admired so much about her was how stoic she was in the face of the crippling pain she endured from rheumatoid arthritis.Some of the effects of this disease were invisible but became more obvious as the condition took over her body. I remeber she was once knocked to the ground at a bus stop by some thoughtless person who didn't even stop. My mother couldn't get back on her feet by herself.
This all came back to me last weekend when I read two other women's experiences. By a strange quirk of fate both of these twitter friends, Rebecca and Angela, were criticised by people they were having dinner with. Basically they were told to stop making a fuss and get on with life. They both suffer from Ehlers-Danos Syndrome (EDS) a condition I had never heard of before meeting them. But I do know – at second hand – about living with pain and discomfort from a degenerative disease.
My mother's rheumatoid arthritis was diagnosed in her 40s. She was an active, woman who had been a ballet dancer in her youth, and still loved dancing and gardening and knitting – over the years each of these joys was lost to her. For the most part she looked well and fit and always had a ready and welcoming smile but that's when people saw her. For a long time her disease was almost invisible. Only her hands betrayed the devastating effects RA was having on her body. However there were times when her pain was so bad she could hardly move. Then she didn't let people see her.
Over the years, she fought against wearing sensible shoes, using a walking stick having a wheelchair but had to succumb to each indignity – as she saw it. An electric wheelchair gave her a measure of independence. Yet though her disability was now visible she became less so, as people talked across and over her. It was heartbreaking to witness.
My mother remained an optimistic fun-loving woman until her death. And what I've seen and know of Rebecca and Angela they are the same – it's just that some times they have to rest. I greatly admire the fact that they get on with life and their careers and I am deeply disappointed for them that their "friends" could not show any empathy or compassion.
It diminishes us all when people are so uncharitable and hurtful.
Ehlers-Danos Syndrome (EDS) is a little known genetic condition and there are several types from mild to life-threatening. You can learn more from Ehlers-Danos Syndrome UK which gives advice and support plus fundraises for research.
Actress Cherylee Houston suffers from EDS and became the first full-time disabled actress on Coronation Street. The character she plays, Izzy Armstrong, also has EDS. She has also become the first Patron of EDS UK.