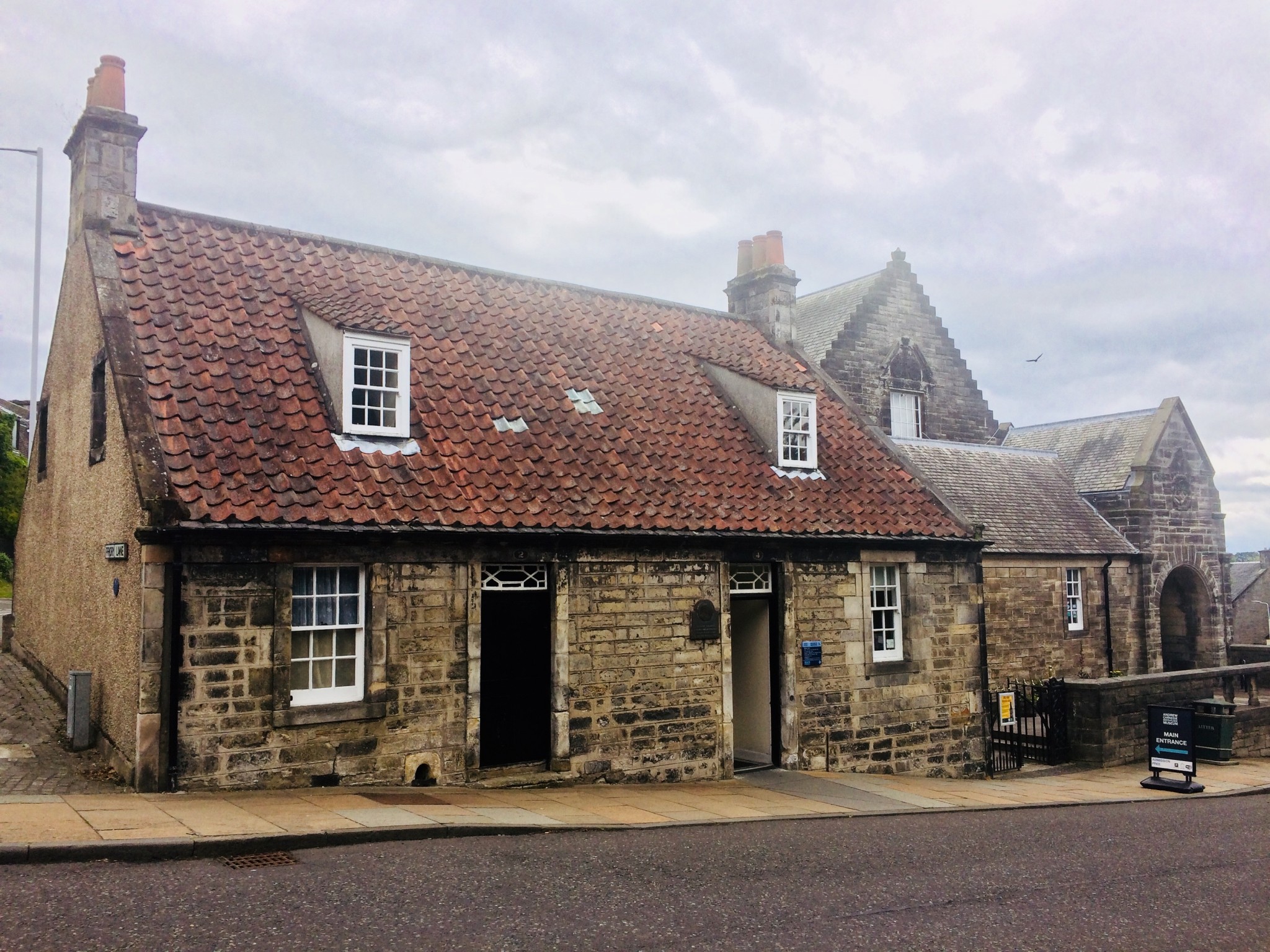 The Andrew Carnegie Birthplace Museum has won the national Family Friendly Museum Award announced on Monday 14 October at an awards ceremony hosted by art dealer and broadcaster, Philip Mould OBE, at the May Fair Hotel in London.
Charity Kids in Museums awards the prize annually to one museum, gallery, historic home or heritage site in the UK that goes the extra mile to provide a great experience for families. It is the only museum award in the UK to be judged by families.
The Andrew Carnegie Birthplace Museum is the first Scottish winner of the Family Friendly Museum Award, fending off competition from 14 other venues. The museum received glowing reviews from family judges who praised its welcoming staff, colour-coded family zones, year-round programme of activities, sensory backpacks, hands-on exhibits and great facilities.
Emmajane Avery, Chair of Kids in Museums, said: "I'm thrilled to see the first Scottish winner of the Family Friendly Museum Award, particularly in the award's biggest year yet! This success is an excellent illustration of how museums, regardless of their size or budget, can provide a great experience for families. Congratulations to the team at the Andrew Carnegie Birthplace Museum and to all our shortlisted museums, who are doing great things to welcome children and families."
From over 800 public nominations – making it the award's most competitive year ever – 15 museums, from large national institutions to volunteer-run venues, were shortlisted for the award by an expert panel. The finalists were assessed by undercover family judges, who visited the shortlisted museums over the summer, with their experiences deciding the winner.
One undercover family judge said: "Considering the Andrew Carnegie Birthplace Museum is relatively small, we were not expecting to spend much time there. We had spent the day in Dunfermline doing other things, and were 'popping in' to the museum on our way back to the train station to head back home to Edinburgh. We ended up staying over two hours! The museum goes above and beyond in making themselves a welcoming place for families. I have visited many much bigger museums that don't make even half as much effort. I would wholeheartedly recommend it to other families."
The free museum explores the legacy of Andrew Carnegie, from his humble beginnings in Dunfermline to becoming the richest man in the world and the father of modern philanthropy. This year also marks the centenary of Andrew Carnegie's death.
The Museum of Liverpool and the Great North Museum: Hancock in Newcastle were also celebrated at today's Family Friendly Museum Award ceremony, winning the Large and Medium Museum category awards respectively.
The Andrew Carnegie Birthplace Museum join formers winners, York Art Gallery (2016), the People's History Museum in Manchester (2017) and Leeds City Museum (2018), which earlier this year celebrated its highest ever visitor figures.
The Family Friendly Museum Award has been made possible by funding from Arts Council England and is kindly supported by Edwardian Hotels London.