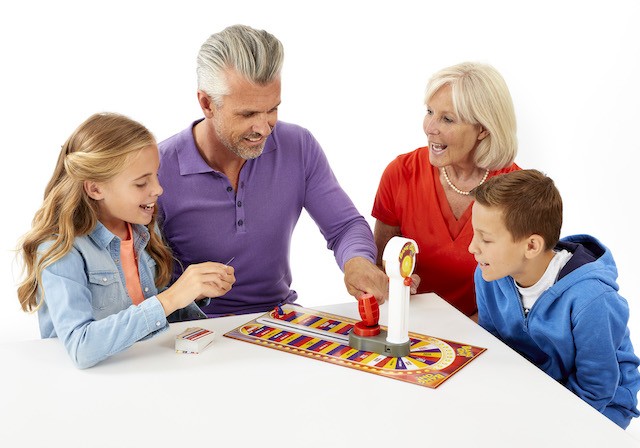 We have five lucky winners for our latest Drumond Park competition. The brand new high energy Bang On! board game (rrp £27.99 age eight to adult – for two or more players in teams) revolves around an electronically controlled "Bang On" unit and a hammer – and sees teams compete to name as many items from their card as possible before the red timer knob comes plunging down.
Think "name round fruits" and "Queens of England" and you'll see there are plenty of opportunities for absolutely everyone to get involved, right from the off.
The perfect game for all the family to join in.
Our winners are:
Robert Smith,

London

Claire Jacques,

Lincoln

Christopher Bradley,

Stoke on Trent

Sarah Ballantyne,

York

Celia West,

Wimborne
Our thanks to Drumond Park for sponsoring this competition.