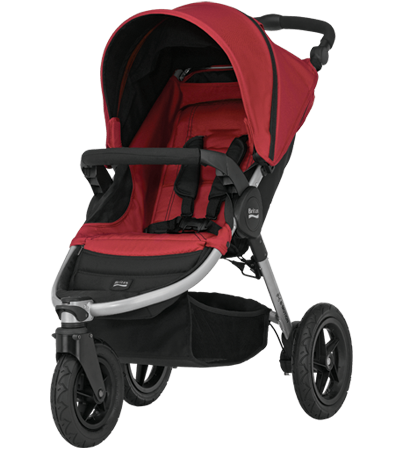 We loved the B-MOTION 4 as you can see from Harriet's delighted face. She is equally happy with the new three-wheeler version of the lightweight stroller, the B-MOTION 3.

B-MOTION 3 offers all the same winning functions as the original four-wheeled model, but includes some new additional features that answer parents' demands for a smoother, more comfortable ride whether on the path or off the beaten track.

The new B-MOTION 3 now has:
height-adjustable handlebar that can be simply moved to a position that is right for each parent/carer;
a protective barrier on the handle bar avoiding little tears and scratches while standing up folded;
air filled front and rear tyres coupled with the superior suspension ensures the ultimate smooth bump-free ride;
quick and easy one-handed fold mechanism (I had to practise this technique);
a lightweight aluminium chassis and multi-position seat recline, including lay-flat mode, making it a safe one-stop solution for babies from birth up to four years.
To be honest, I prefer the B-MOTION 4, as I find the way the three-wheeled B-MOTION 3 is designed means that it is longer and therefore more difficult to manage on buses. However it does provide a very smooth ride over our badly maintained south London pavements. And to Harriet's delight it accommodates a friend on a short ride home from nursery.
PWT rating: ♥♥♥♥♥
The B-MOTION 3 comes complete with a bumper bar, raincover and CLICK & GO® adapters as standard which are included in the price (RRP £249.99).
For more information visit the BRITAX website or call 01264 386 034.