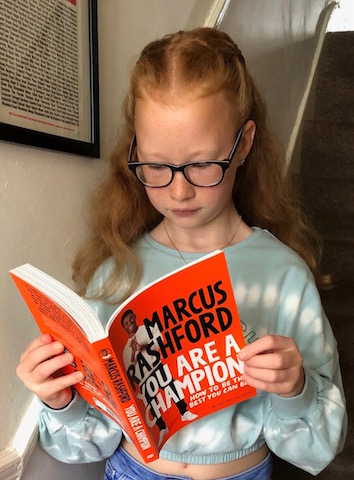 There can't be many people who haven't seen images of Marcus Radford's You are a Champion written with Carl Anka and it's brilliant that so many charities have donated copies of the book to schools. However, this is one book that many if not most children will delight in having their own copy.
As a young black man, Marcus Rashford, Manchester United and England footballer has been living his dream but he has remembered what it is like to be poor especially in his championing of free school meals during the holidays. He also wants to inspire all children to believe in themselves and aspire to their own dreams. Hence the title of his guide, You Are A Champion, How to be the best you can be which is packed full of stories from Marcus's own life, brilliant advice and top-tips from performance psychologist Katie Warriner.
It shows kids how to: -
Be comfortable with who you are – you can't be a champion until you're happy being you!
Dream big
Practise like a champion
Get out of your comfort zone and learn from your mistakes
Navigate adversity in a positive way
Find your team
Use your voice and stand up for others
Never stop learning
If anyone can influence of young people of whatever colour and creed, Marcus Rashford can and this book should be on everyone's reading list – for adults as well.
You Are a Champion: How to Be the Best You Can Be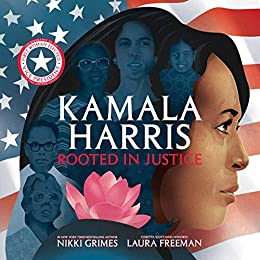 Another inspirational book is Kamala Harris: Rooted in Justice by Nikki Grimes with illustrations by Laura Freeman, published by Simon & Schuster at the beginning of this year.
This is the incredible story of the daughter of immigrants who grew up to become the first woman, first black person and first South Asian Woman ever elected to Vice President of the United States.
This is a picture book which brings biography to life. The story of a little girl growing up in a politically aware family who attended a cultural centre celebrating black art, music, books and film. Kamala's favourite song was Nina Simone's version of "To Be Young Gifted and Black" and the young girl thought she too was young, gifted and black.
The book takes the reader through the stages of Kamala's life until she became Senator Harris ... and the rest, as they say is history. A perfect book to encourage children to aspire and reach high.
Kamala Harris: Rooted in Justice
Other titles we have reviewed that you might like to read:
Reaching for the Moon by Katherine Johnson
Curls by Ruth Forman and Geneva Bowers