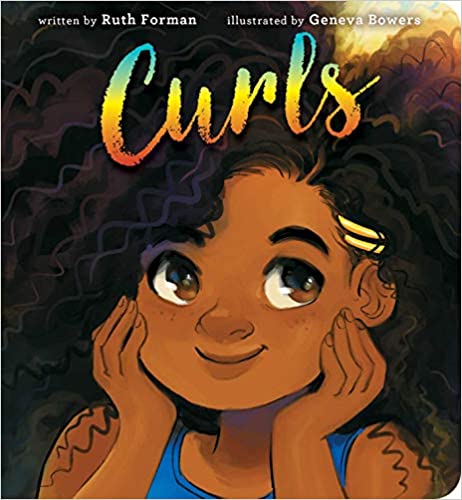 One of the saddest things I heard last year was a little girl saying how much she hated her curly Black hair which I thought looked beautiful.
Let's face it the straight versus curly rages through our culture. I had dead straight hair and longed for curls (which came on their own later in life) which Harriet has curls she hates and I adore.
Award-winning poet Ruth Forman wrote a love song to her daughter's black hair after she came home from pre-school, saying she hated the Black hair.
Fabulously illustrated by Geneva Bowers, the board book looks at five friends who celebrate the joy and confidence that comes from a perfect hairstyle from bouncing curls to braids in everyday settings.
A celebration of black hair in a perfect book for pre-schoolers.
PWT rating: ♥♥♥♥♥
Published by Little Simon, a division of Simon & Schuster, Curls
by Ruth Forman and illustrated Geneva Bowers is available from Amazon.