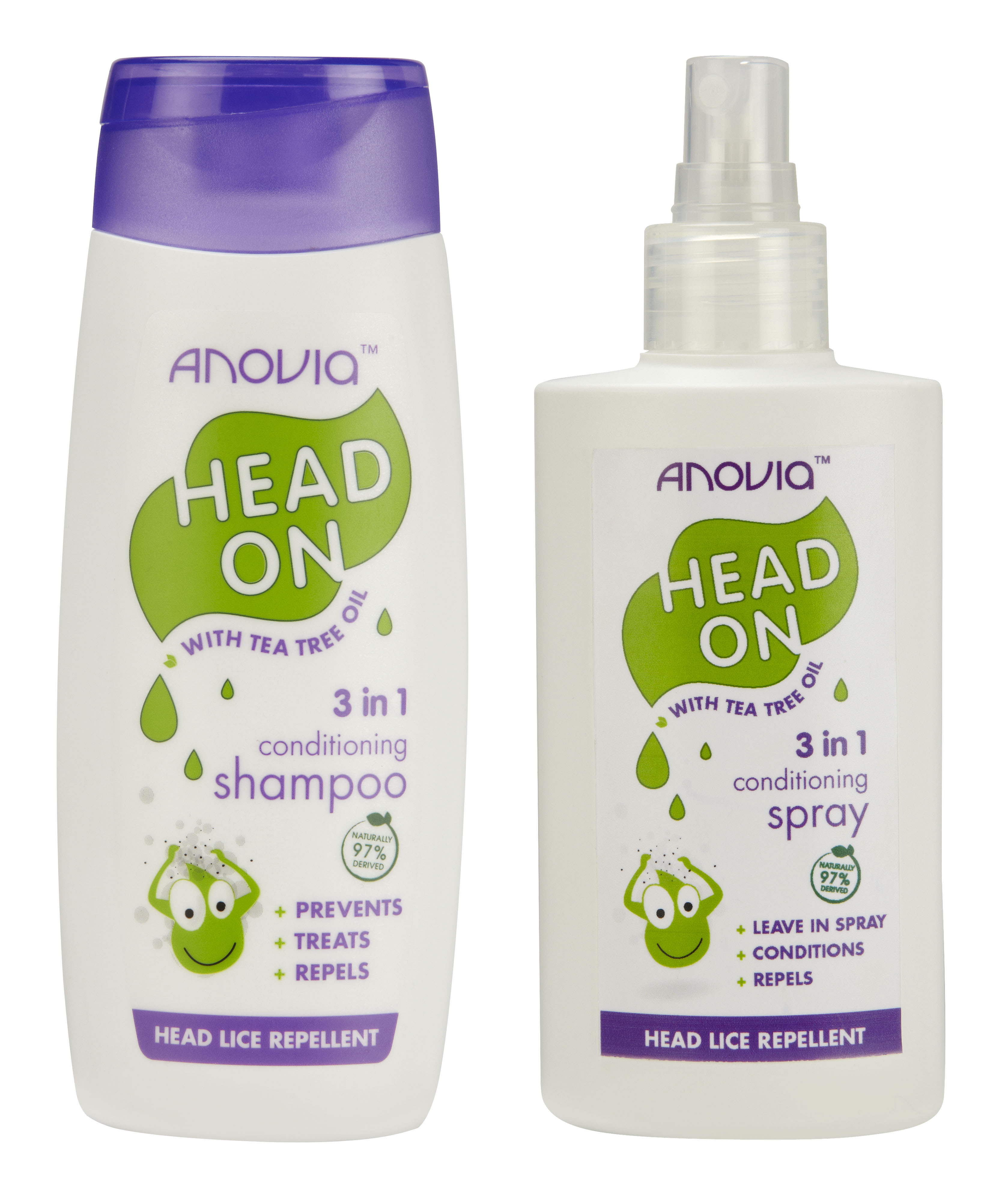 Previously we have published an article about Treating head lice and I believe that "wet combing" with conditioner is still preferable to using harsh chemical treatments.
There are also various shampoos and conditioners on the market to help deter head lice. Louise Pollard reviewed the Vosene Kids 3 in 1 shampoo and leave in conditioner some time ago and we have used it since then. Both products (£2.54/250ml and £2.54/150ml) contain Tea Tree Oil and Lemon Eucalyptus which are natural repellants.
Vosene Kids also has a Nitwatch Heat map where you can check out or report outbreaks of head lice.
Another 3 in 1 product we have been trying is Anovia's Head On which also has a conditioning shampoo (200ml) and conditioning spray (150) which you leave in. These too contain Tea Tree Oil and retail at £1.49 each.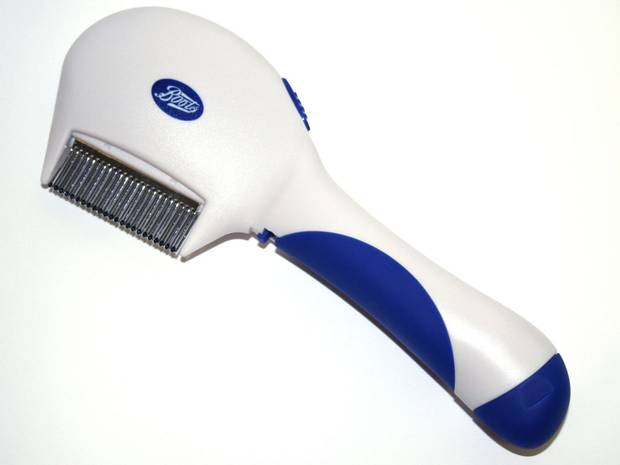 The Boots Pharmaceuticals Electronic Head Lice Comb (£20.79) is certainly worth investing in. This can be used on children aged three plus and all the family. The comb is held at a 45 to 90°angle and is used on dry hair. It has a low buzz noise which stops when it encounters and kills a nit. It is very easy to use and has a two year guarantee.
The most important thing when combating head lice is to be persistent and to treat the whole family. Check your children's hair regularly and, if you discover head lice, inform the nursery or school so other parents can be alerted and can treat their children, if necessary.
PWT rating: ♥♥♥♥♥