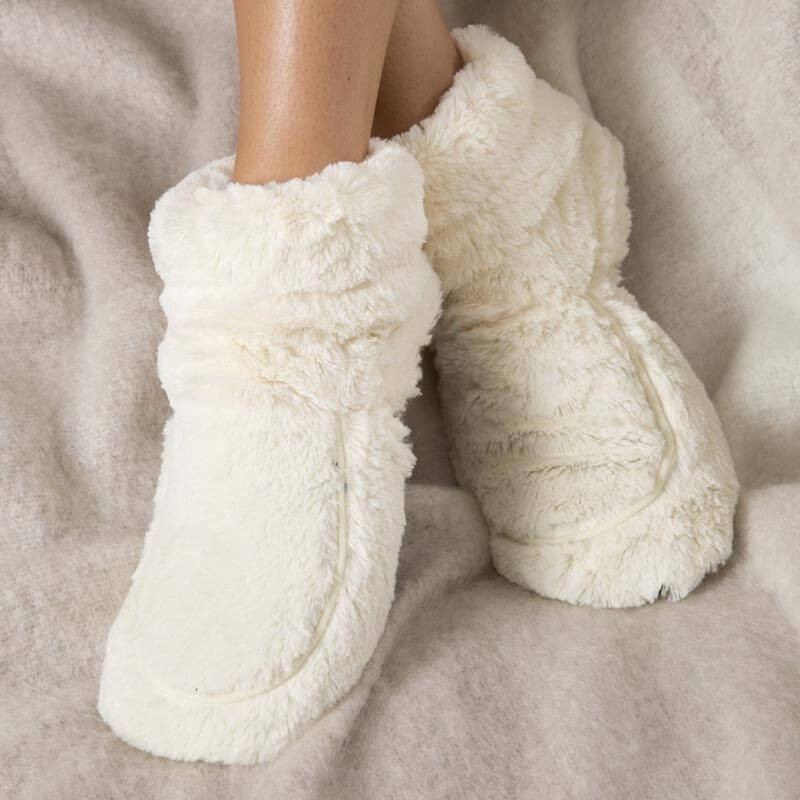 I'm not a great fan of fluffy slippers but this extremely cold weather has changed my mind and I was only too happy to try out these Cosy Microwaveable Boots. With these heatable boots you can warm up those frozen feet in an instant. Just pop them into the microwave for 90 to 60 seconds depending on the machine's rating, and you have a warm snug slipper boot to warm up frozen feet.
They are scented with lavender, so you can sit back and relax serenely this weekend or next – perfect to ensure your feet are well rested and pampered whether you've had a long day at work or simply love snuggling down of an evening.
Ideal for Mother's Day and tackling the latest freezing conditions, these sensual slippers aids blood circulation through heat therapy, proven to help stimulate circulation and blood flow and assist foot aches and pains.
I was sent the pink version (also available in cream) and when I took them out of the box they looked enormous. They are not and fitted my size 4 feet perfectly. They feel so comfortable and cosy – a real treat for feet.
Stay snug while it snows with Features:
PWT rating: ♥♥♥♥♥
Give cold toes the boot today for just £18.99 now from www.prezzybox.com which has a range of interesting gifts and some are still available for next day delivery in time for Mother's Day.