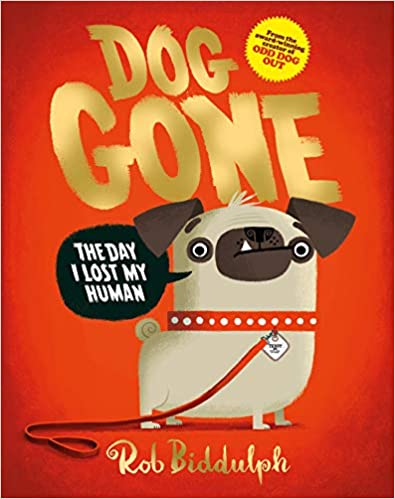 Dog Gone The Day I Lost My Human by award-winning author and illustrator Rob Biddulph is a captivating picture book which will delight children and adults alike.
Meet the adorable Teddy – Edward Pugglesworth – and his human Dave. Every morning Teddy wakes his human and takes him to the park – until one fateful day when, chasing squirrels to return their dropped acorns, he loses Dave and is confronted by the terrible troll who lives in the woods...
This charming story is told in rhyming couplets which I absolutely loved along with the fabulous illustrations which have masses of detail to encourage conversation between adult and child so that the book can be read time and time again and you'll always find something new to discover and chat about.
In May 2020 Rob Biddulph, whose series of twice-weekly #Draw with Rob videos designed to help parents with children home from school during the pandemic became a viral hit, became the official Guinness World Record holder for the world's largest online art lesson when over 45,000 participants joined him to learn how to draw a blue whale.
PWT rating: ♥♥♥♥♥
Just published by HarperCollins Dog Gone
by Rob Biddulph is available from Amazon and bookshops.