Two fabulous picture books from two amazing, award-winning author-illustrators, published by HarperCollins.
What We'll Build: Plans For Our Future Together by Oliver Jeffers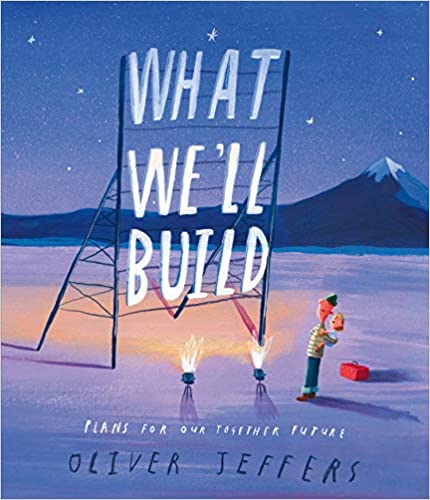 This book will tug at your heart-strings. it really is a love song from a father to his daughter full of parental adoration and joy. Father and daughter imagine a life full of adventures and what they'll need to build to enjoy it and all along building memories to treasure, a home to keep them safe and love to keep them warm.
This is a story that can and will be read over and over again.
The illustrations which accompany the short narrative are beautiful and offer lots of opportunity for discussions.
PWT rating: ♥♥♥♥♥
The Snowflake by Benji Davies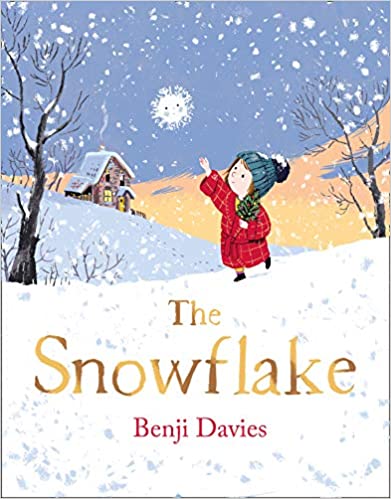 An enchanting and timeless tale of a snowflake and a little girl called Noelle and how their fates eventually meet.
Both snowflake and Noelle are looking for something – their own special place in the world. They are both on a journey of discovery exquisitely illustrated by the author.
This story is about finding one's place and being unique. Just as each snowflake is without parallel so is each person and both Noelle and the snowflake eventually find their own way to shine.
Charming and engaging, another book which will be read repeatedly and enjoyed voraciously.
PWT rating: ♥♥♥♥♥
Both these titles are available from bookshops and Amazon:
What We'll Build: The breathtaking new companion to international bestseller Here We Are: plans for Our Together Future
The Snowflake